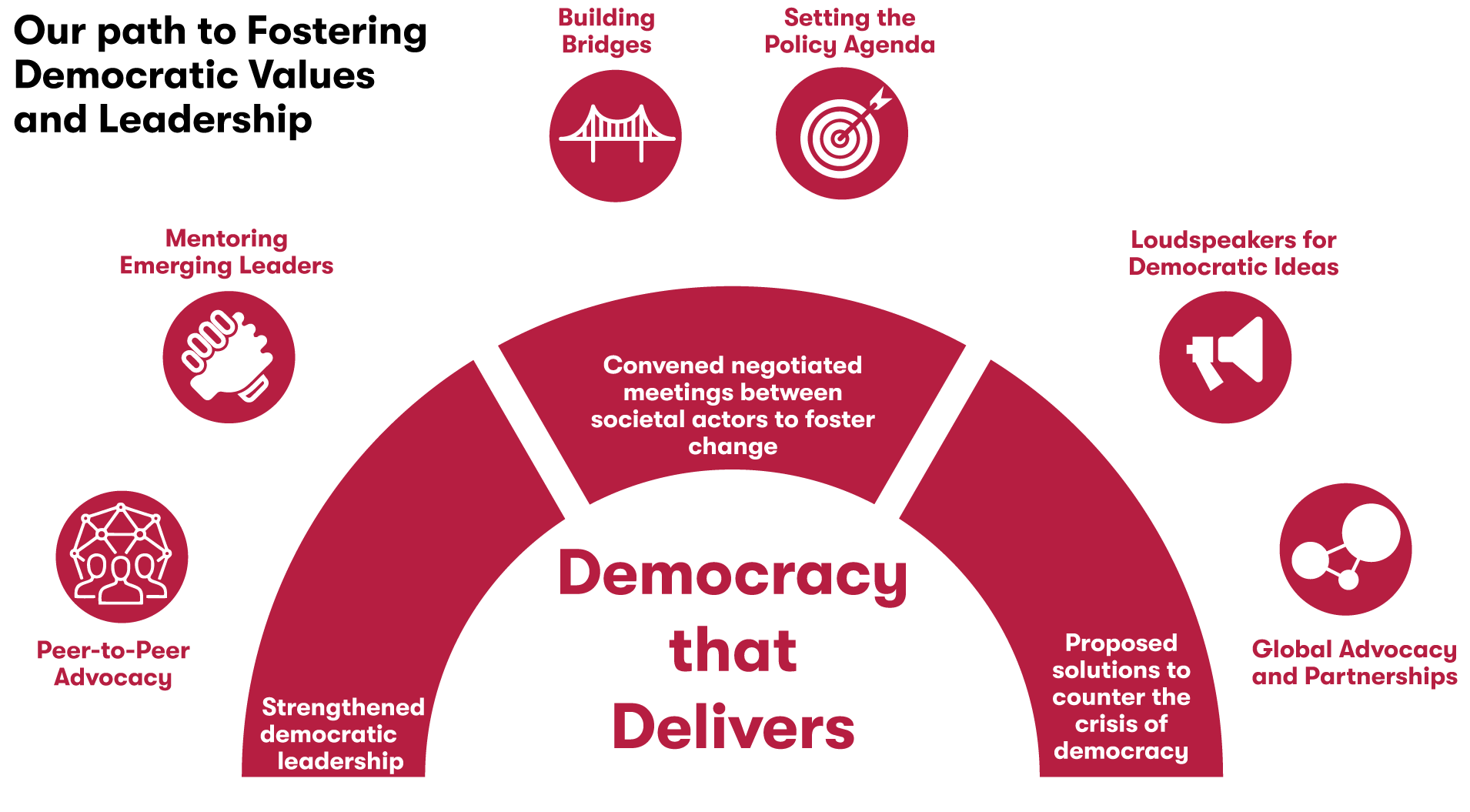 We count Members at the core of all our initiatives. These are our modes of engagement to bring about change: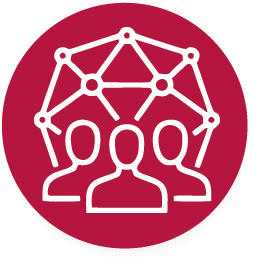 Peer to Peer Advocacy
To meet the challenges of democracy, governance and inclusion, most political leaders want external advice in their toolbox. However, it might come with strings attached. External advice from intergovernmental institutions, like-minded countries or corporate leaders often have their own political agendas and are regarded with suspicion by national actors. Impartial, external counsel is not readily found.
While in office, Club de Madrid Members developed, adopted and implemented policies that strengthened democracy, governance and inclusion. Now, their advice can help current leaders meet similar challenges.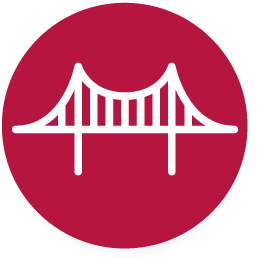 Building Bridges
Members possess the convening power to negotiate and build consensus among a divided group of stakeholders. These might include the government, political parties, factions or civil society organisations. Oftentimes, Members lead policy dialogues at the national level involving regional partners who have identified critical needs that can be addressed through the experience of a Member.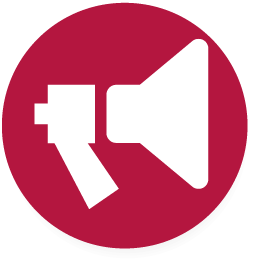 Loudspeakers for Democratic Ideas
The former Heads of State and Government at Club de Madrid have a voice that current leaders listen to. Members, therefore, can act as a sounding board to explore innovative ideas or convey messages that may otherwise receive scarce attention. By leveraging their convening power, Members can open spaces for civil society representatives to discuss policy issues that would otherwise go unnoticed with the relevant decision-makers.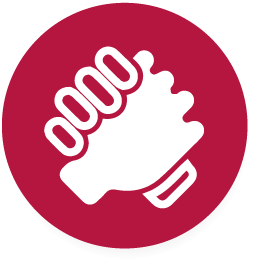 Mentoring of Emerging Leaders
Members have a story to tell about their way to influence, how they overcame challenges and stayed on track. Given the range of experience that its membership provides, Club de Madrid is in a good position to match mentors's stories and experience with the needs of mentees. In this sense, Members have engaged in intergenerational dialogue with youth leaders in several projects and initiatives, ensuring impact in one-on-one or group interaction.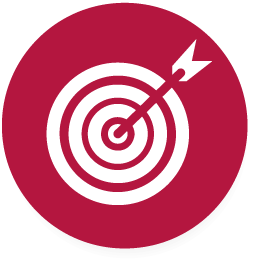 Agenda-setting – Convening Annual Policy Dialogues
Club de Madrid hosts an annual policy dialogue convening Members, state- of-the-art experts, civil society leaders and influencers on a given topic. Its objective is to stimulate new thinking in response to emerging opportunities and challenges relevant for the future of democracy. The outcomes of these policy dialogues are applied in global advocacy and other initiatives led by Club de Madrid for maximum impact.

Global Advocacy and Partnerships
Club de Madrid Members have expertise and experience that are relevant to many ongoing global processes. Several of our projects have created opportunities for Members to advocate for democratic values and/or promote specific policy solutions coming from our projects or drawing on their expertise at various relevant global and regional forums.
Gender equality is a human right enshrined in international law. From the Convention on the Political Rights of Women (1954) to the 2030 Agenda for Sustainable Development, the global community has come to a consensus on the centrality of gender equality to the achievement of all development goals, including that of promoting peaceful and inclusive societies, justice for all and effective, inclusive and accountable institutions at all levels.
In the implementation of this Strategy 2020-2022, WLA – CdM will put gender equality at the centre of our work, because our vision of democracy that delivers cannot be achieved unless all people, men and women, have equal rights and opportunities.
WLA – CdM Members are strong with individual and collective leadership in promoting gender equality, both within their own countries through the policies they adopted during their time in office, and through their relentless advocacy for gender equality and gender mainstreaming in global and regional development agendas. WLA – CdM will honor and potentiate this leadership by making gender equality a key element not only of our programming, but also of our modus operandi.
Our commitments are the following:
In programme development: We will systematically analyse the gender dimensions of our projects, in all thematic areas, so as to understand implicit gender-related assumptions, anticipate any unintended consequences our interventions may have on gender relations and identify any possible opportunities to favour gender equality through our activities, including by forming partnerships with gender equality organizations for the achievement of shared goals.
In our activities: We will offer equitable opportunities for women and men among our Members to take part in our activities. We will also ensure balanced gender representation at public events hosted or co-hosted by us, avoid single-sex panels, and will call upon our partners to do the same.  Should we convene any working groups, we will make good faith efforts to ensure balanced gender representation and roles.
In programme monitoring and evaluation: We will collect gender-disaggregated information on the results of our projects and programmes, where relevant.
In our communications: We will ensure that the language, visuals, quotes and photos used in all our communication products have appropriate gender balance and gender sensitivity, that unnecessary gendered terminology is avoided, and that any relevant gender dimension of our activities is reported.
In our Secretariat: We will promote a gender-aware organizational culture in our Secretariat, including through the application of a gender lens to all internal human resources and financial policies and practices.