Club de Madrid programmes respond to a strategy crafted and agreed by our Members and in consultation with our partners.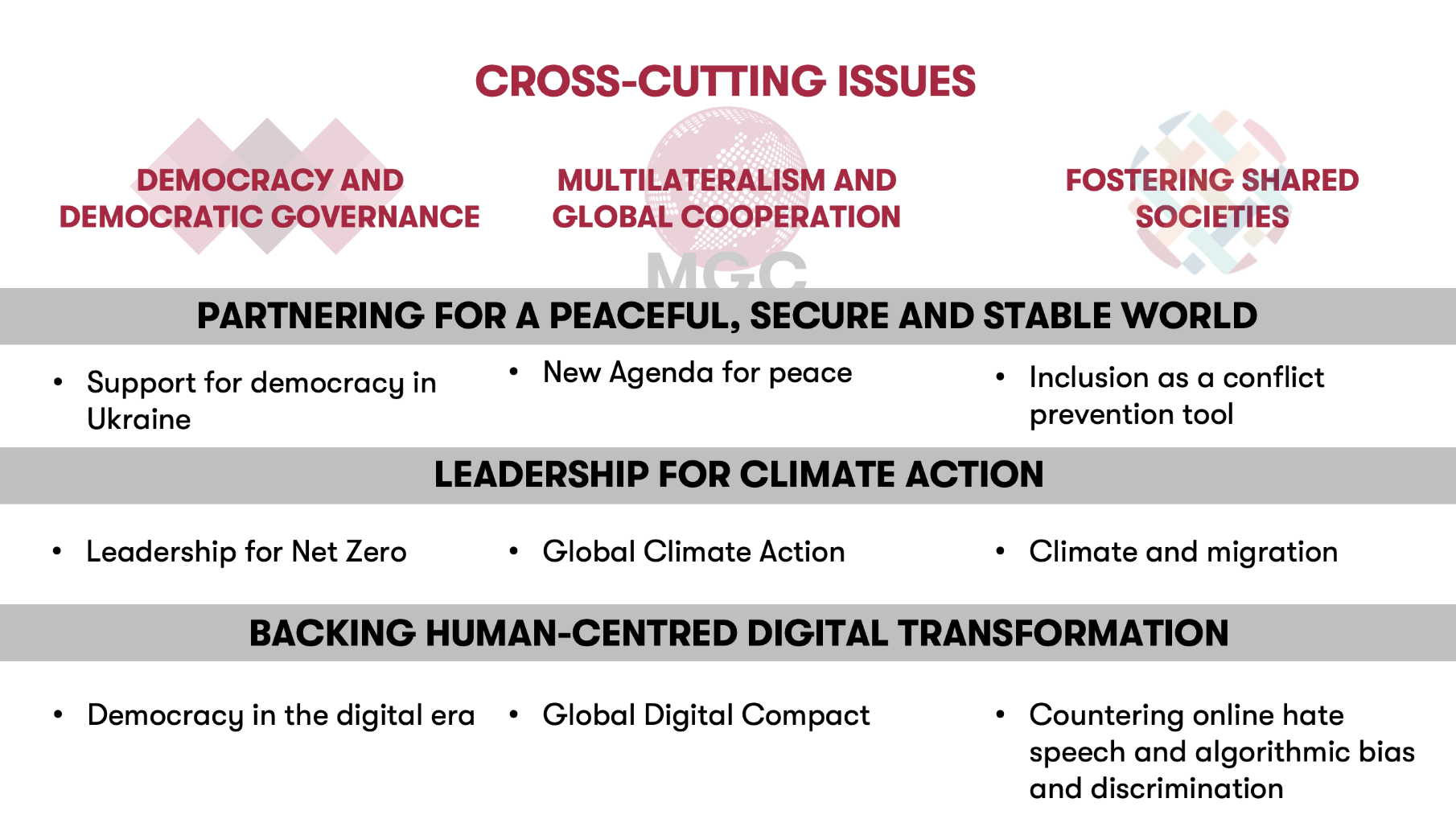 Previous programmes
Preventing and Countering Violent Extremism
Completed
Democratic leadership for PVE
Supporting Democratic Transition and Consolidation Processes
Completed
Fostering Consensus towards positive change
We have supported democratic transitions and reform processes in countries like Bolivia, Haiti, Kyrgyzstan, Myanmar, Serbia, Tunisia, South Africa and Timor Leste.
Support for Democratic Reforms in the MENA region
Completed
For the last 10 years we have worked on consensus building and transitional processes in various countries of the MENA Region.
The G20 in a Post Crisis World / Global Governance
Completed
Towards the Reconstruction of the International Global Arquitecture
In today's globalized world it is essential to work on regional and global governance to reinforce efforts at the national and local levels.
Energy & Climate Change
Completed
Energy and Climate Change
Through our Global Leaders for Climate Action initiative, we helped mobilize and shape political will towards a global effective, equitable and binding climate agreement.
INSPIRED
Completed
Integrated Support Program for Inclusive Reform and Democratic Dialogue
Supporting inclusive national dialogue processes in 5 countries by helping local stakeholders to reach agreements in concrete policy areas, key for their democratic development.
LEND
Completed
Leaders Engaged in New Democracies
The Project provided peer advice, peer support and capacity building to political leaders and policy makers in Eastern Europe and North Africa.
Education for Shared Societies
Completed
Education for Shared Societies
The WLA-CdM and the Varkey Foundation are launching the new initiative 'Education for Shared Societies' aimed at producing a global agenda on education that takes from former projects of the WLA-CdM