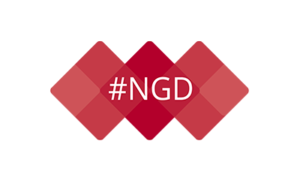 INSPIRED+ (Integrated Support Program for Inclusive Reform and Democratic Dialogue) is an EU-funded action whose objective is to contribute, through participatory and inclusive dialogue processes, to the effective implementation of the specific international core UN and ILO conventions ratified by the following EU GSP+ beneficiary countries: Armenia, Bolivia, Cape Verde, Georgia, Kyrgyzstan, Mongolia, Pakistan, Paraguay and the Philippines. The project is implemented by the World Alliance Leadership – Club de Madrid (WLA – CdM), in partnership with the European Partnership for Democracy (EPD) and the Netherlands Institute for Multiparty Democracy (NIMD).
INSPIRED+ seeks to build on the success of INSPIRED, a pilot edition that operated in five countries where general methodological guidelines focused on participation and inclusivity were applied to specific policy issues. The different tried and tested practices were subsequently reflected in the Operating Model for Inclusive and Participatory Policy Dialogue and Integrated Democracy Support, which constitutes the basis for INSPIRED+. The method is based on close collaboration with local Hosting Structures in beneficiary countries, whose role is to facilitate the dialogue process between stakeholders, including government representatives as well as different civil society actors, in view of adopting domestically owned reform agendas.
WLA – CdM participation consists in high-level missions to each of the nine beneficiary countries, the objective of which is to provide support to the different dialogue processes at different stages of the process and according to the specific needs identified. The missions will draw on the leadership of WLA – CdM members, who, depending on the particular context of each country, will pursue one or more of the following objectives: advise the stakeholders on policy processes; facilitate a variety of trust-building interventions; engage in strategic dialogue with different interlocutors; provide visibility to the work of the local partners and/or enable their access to high-level strategic leaders and governments to secure buy-in.
Publications
Facilitating dialogue in Ghana, Moldova, Kyrgyzstan, Morocco and Tunisia
View PDF