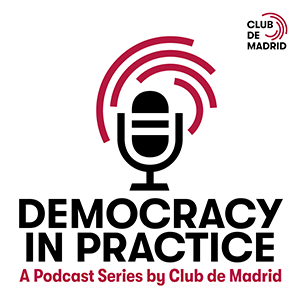 In the third episode of the 'Democracy in Practice' series, Helen Clark, Prime Minister of New Zealand (1999-2008), and Susan Malcorra, Dean of the IE School of Public and Global Affairs, discuss global efforts for social inclusion, hate speech, gender equality and youth participation in democratic institutions.
In the second episode of this series, President of Timor-Leste (2007-2012), José Manuel Ramos Horta, and the Chief Engagement Officer at the World Justice Project,Ted Piccone, discuss democratic leadership in transition and consolidation,reflect on the role of international organisations, and analyse the current situation in Myanmar.
In the first episode of this series, Prime Minister of Canada (1993), Kim Campbell, and the Director of the International Centre for the Study of Radicalisation at King's College London, Peter Neumann, discuss countering and preventing violent extremism.