Boris Tadic, former President of Serbia and Member of World Leadership Alliance-Club de Madrid (WLA-CdM) spoke at the Kigali Global Dialogue, which took place between 3 and 5 July, to share with senior policymakers, international organizations and civil society insights from our Shared Societies Project.  
President Tadic presented WLA-CdM's commitments to support and encourage a holistic approach to sustainable development by integrating social, economic, and environmental dimensions, with social inclusion at its core.
This approach aligns very well with the UN Agenda 2030. This is why, according to President Tadic, the Shared Societies Project offers practical guidelines to design policies for a more inclusive implementation of the UN's development plan. 
Lessons on peace
Tadic also shared with Rwandans insights on sustainable peace: "There is no possibility to implement sustainable peace without reconciliation. And without apologies, there isn't reconciliation. Simple gestures that show respect for other entities and enemies are a crucial element that I would like to share with my fellows in Rwanda", he said in a keynote speech.
Tadic himself has made these gestures. During his time as President of Serbia, the WLA-CdM Member issued apologies to Bosnia and Herzegovina and Croatia for crimes committed by Serbian militias during the war.
The former President of Serbia also presented Shared Societies to Rwanda's Prime Minister, Édouard Ngirente. Tadic acknowledged Rwanda's commitment to advance sustainable development and gender equity. Prime Minister Ngirente highlighted his government's efforts in trying to promote development while working on reconciliation.
Ngirente pointed out Rwanda's efforts in implementing a local transitional justice mechanism that had been able to prosecute cases of crimes committed during the Rwandan genocide in ten years. He also highlighted the role of the National Commission for the Fight against Genocide (CNLG) in fostering reconciliation. This entity preserves the memory of the crimes and prevents them from happening again.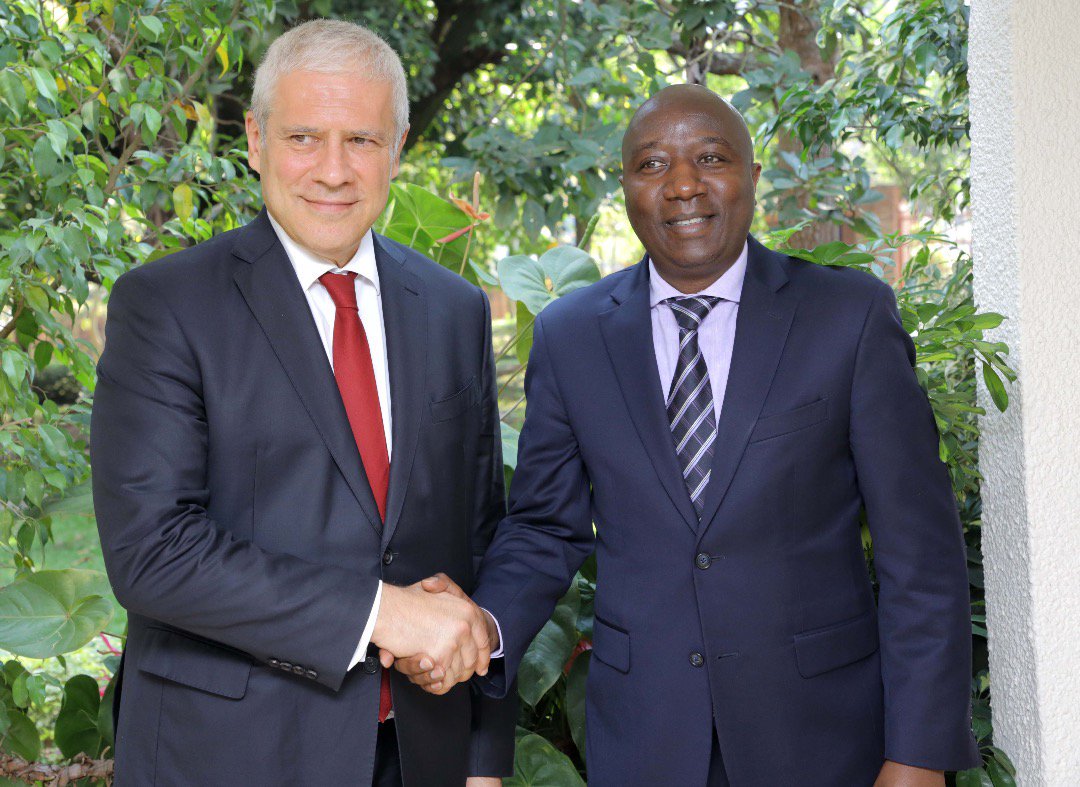 The WLA-CdM delegation, including Tadic, also met with UNDP Resident Coordinator and Ambassador Nicola Bellomo, Head of the European Union Delegation to explore opportunities for the WLA-Club to support ongoing locally rotted sustainable development schemes in the education field and to advance social cohesion and women empowerment.
The Kigali Global Dialogue
The Centre for New Economic Diplomacy and the Observer Research Foundation, in partnership with the Rwanda Convention Bureau, hosts the Kigali Global Dialogue.
Held annually in Rwanda's capital, the Kigali Global Dialogue serves as a platform where established and emerging actors convene for a global conversation on contemporary issues of development and growth.
The discussions focused on climate change, sustainability, the technological transformation of society, public health, and human capital while situating gender equality at their core.
Tadic urges serious reforms in the European Union
Tadic gave an interview where he discussed the current direction of the European Union. He predicts more challenges in the future. "A movement of populists are dividing the EU. Specifically, they are bringing many European countries to a difficult situation. It is very easy to be populist using the migrant crisis".
"We have to rethink democratic standards and institutions. How these institutions will be able to deal with such challenges?", said Tadic who belives that the migrant crisis has revealed vulnerabilities in Europe. "We need serious reforms that dismantle this kind of stereotypes", he added.
Kigali Global Dialogue 2019

Sunjoy Joshi in conversation with Boris Tadic, former president of Serbia and member, WLA-Club de Madrid at #KigaliGlobalDialogue. Tadic reflects on the European project and Serbia's place in the world within the context of disruptive political and economic shifts. "Migration crisis is exploding within the body and mind of Europe", says Tadić.

Posted by Observer Research Foundation on Wednesday, 3 July 2019