Our Annual Policy Dialogue 2021 'Rethinking Democracy' has reached an end. Club de Madrid has collected all proposals for democratic renewal in a Concluding Document 'Our Commitment to Democracy'.  
Video Summary
Watch below the video summary of our Policy Dialogue 2021
Action Labs
In our Action Lab, our knowledge partners lead conversations among academia, Members and civil society around three themes:
The New Information Ecosystem
Responsible Leadership and Democracy
Resilient Democracies, Resilient Institutions
Background
In spite of its inevitable imperfections, democracy has served humankind well, making systems and institutions stronger, able to meet citizens' demands. But there is growing evidence that in many places of the world, democracy is wilting away.
Even in established democracies, the level of disruption indicates that our political systems require calibration. Divisive populist discourses, technologies disrupting the public debate, polarized political landscapes and rising authoritarian governance styles, to name a few, are testing the limits of democratic systems across the globe.
Club de Madrid and its partners are set on changing the notion that democratic systems can no longer deliver. For our societies to address their many challenges, democracy needs innovation. Club de Madrid's Annual Policy Dialogue will present far-reaching proposals to adapt our leadership styles, information ecosystems and institutional settings to the realities of the 21st Century. We need to 'rethink democracy' and breathe new life into the system.  
Our Policy Dialogue 2021: 'Rethinking Democracy' took place on 27, 28, 29 October. Action Labs took place on 18, 19, 20 October. More information here.
Co-organiser

Partners

Working Group Leaders

Supporters

Featured Speakers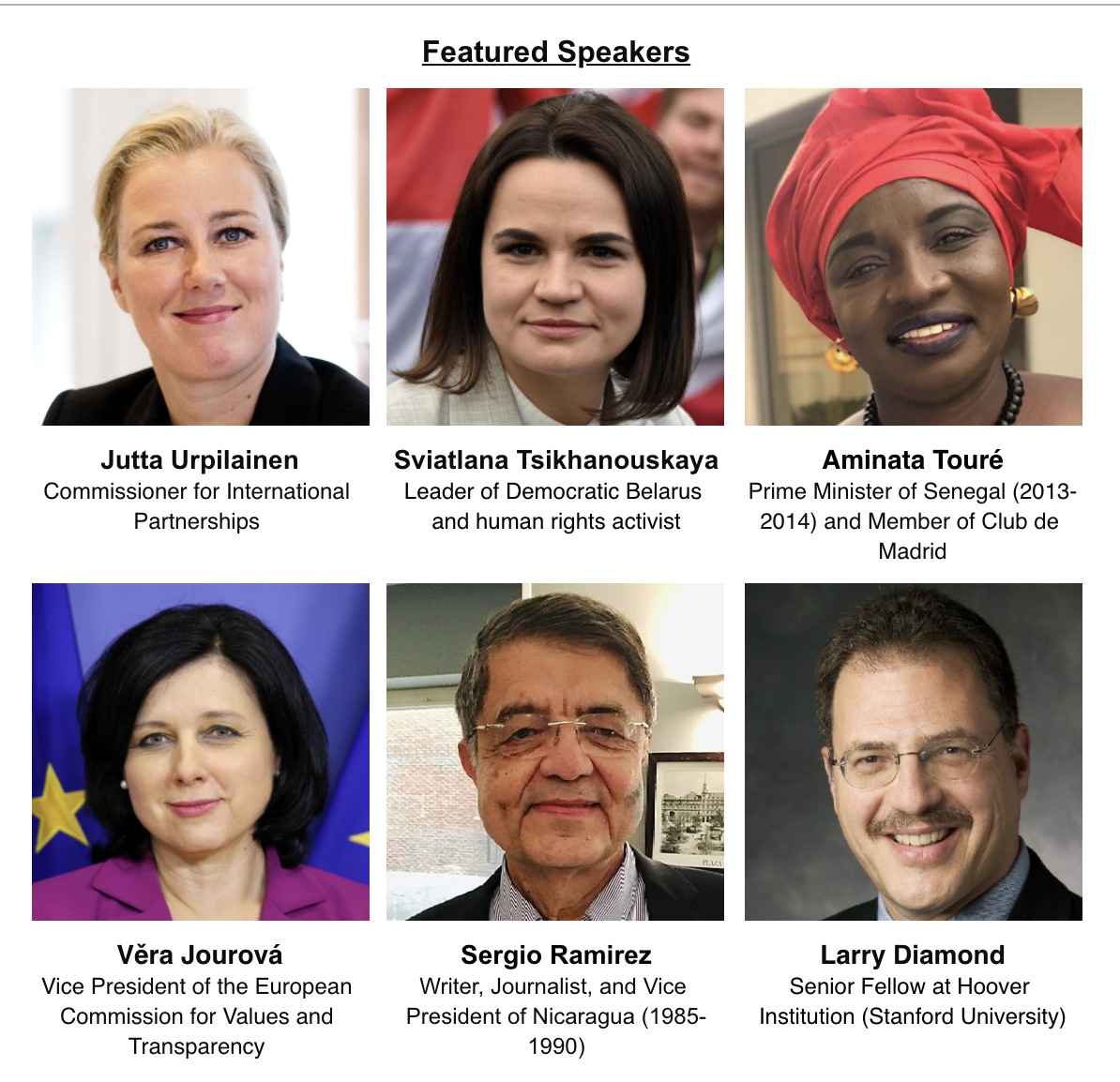 Why We Want to Rethink Democracy
Year after year growing evidence shows that in many countries democracy is wilting away. Too often our democratic systems struggle to rise through divisive populist discourses, new disruptive technologies, polarised political landscapes and governance styles that test the limits of their institutions. Yet democracies have also shown considerable resistance to their complete upheaval, indicating that citizens are not ready to give up on democratic rule.
All of this indicates that we need different and creative approaches to produce the citizen-centred, inclusive, responsive and transparent institutions needed to regain citizens' trust in the system —we need to rethink democracy. And given the commitments of the new US administration and the unswaying support from the European Union, we now have a unique window of hope to rally the global community around a new push for democratic renewal.
Club de Madrid is in a unique position to mobilize a critical mass of support to spur this necessary change. Building on the political experience, agency and acumen of the former Presidents and Prime Ministers who make the organisations' Membership —many of whom were instrumental in democratic consolidation processes —we will steer a global conversation that crafts a new vision for democracy. By bringing our Members together with senior experts from government, academia, business and civil society from around the globe, our flagship Annual Policy Dialogue will produce actionable policy recommendations to set the course of democratic renewal and further targeted advocacy in 2022.  
Three areas of democratic renewal
Club de Madrid's plan to 'Rethink Democracy' stems from two challenges our Members are set to address: redefining democracy in the digital era and addressing the root causes of populism. Against the backdrop of COVID-19 recovery, our vision for democratic renewal will also pursue social justice and inclusion and align with the Sustainable Development Goals. The Policy Dialogue will articulate its vision around 3 themes:
→Working Group 1: The New Information Ecosystem. How to reconcile the issues of truth, trust, and freedom of expression?
Working Group Leader

Working Group Members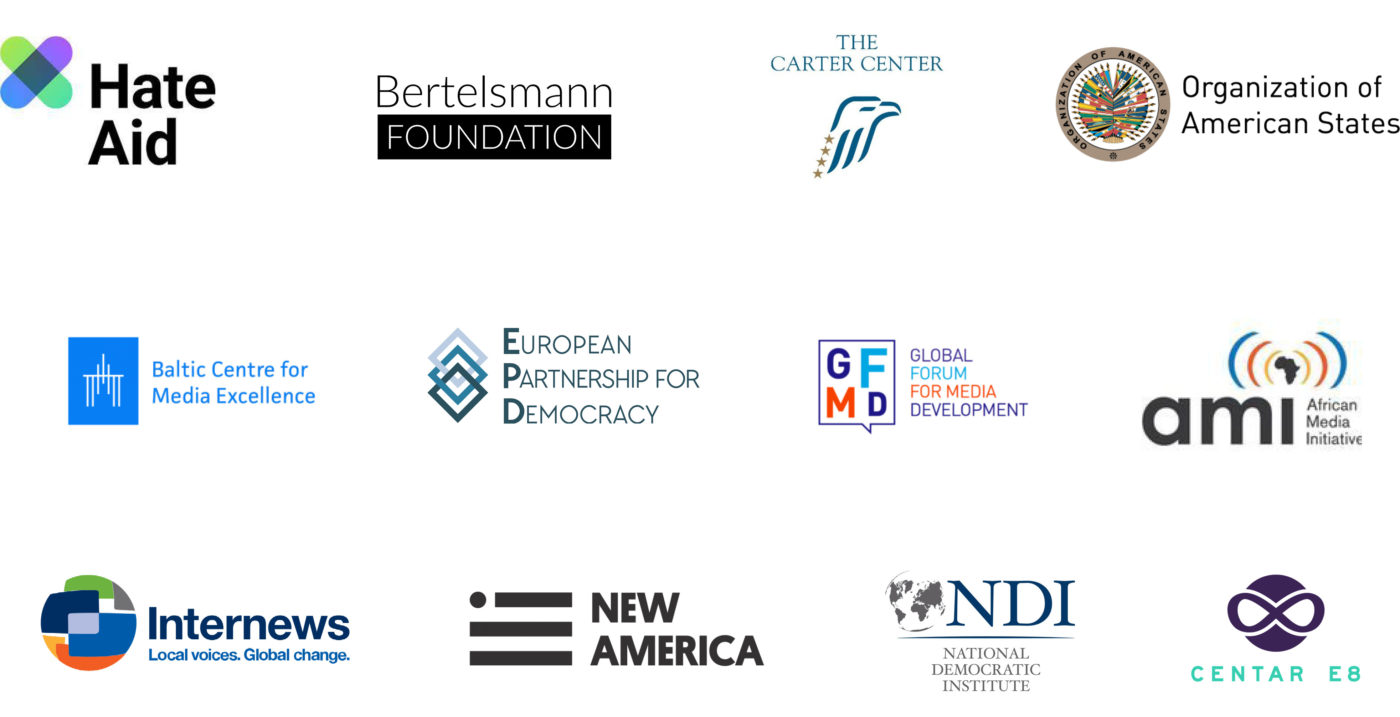 →Working Group 2: Responsible Leadership and Democracy: Values and Accountability
Working Group Leader

Working Group Members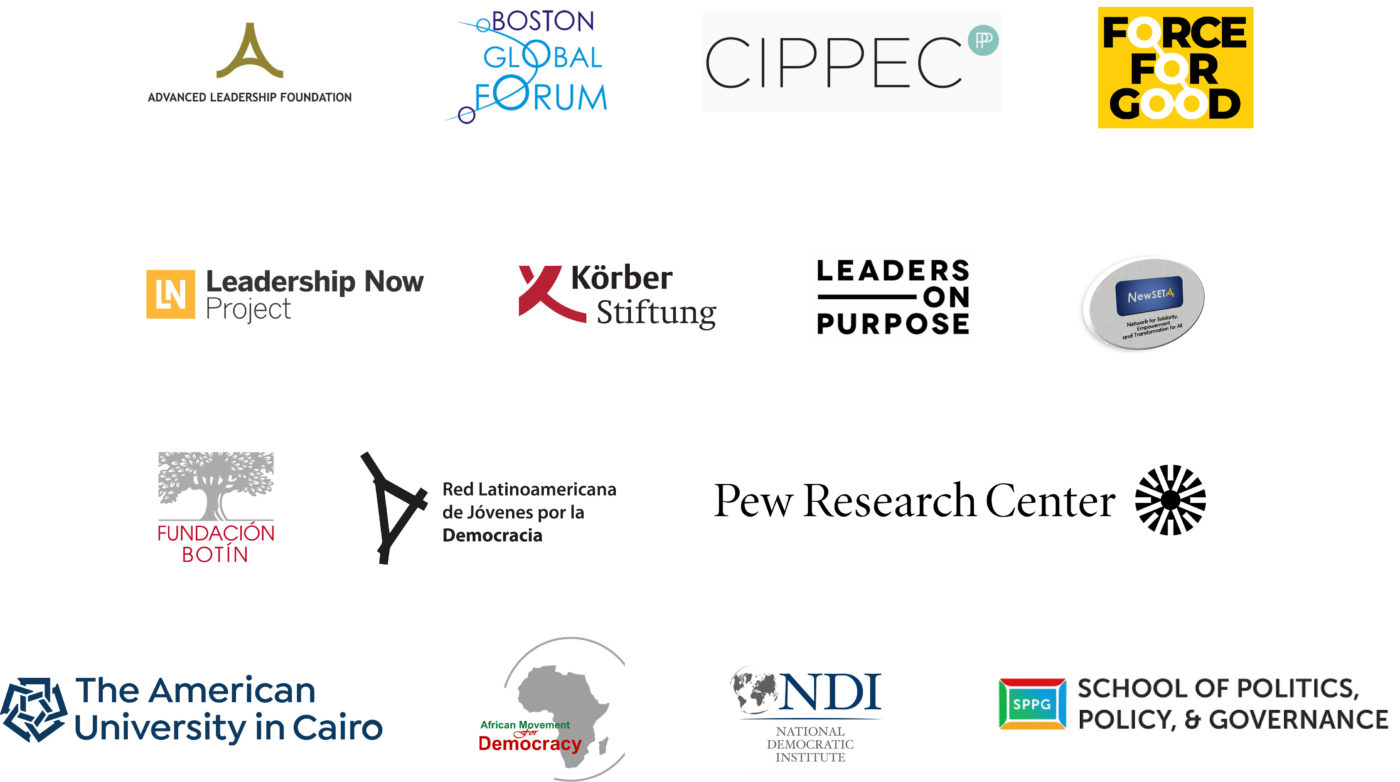 →Working Group 3 :Resilient Democracies, Resilient Institutions: Reforms of democratic institutions and processes to face the challenges of the 21st century
Working Group Leader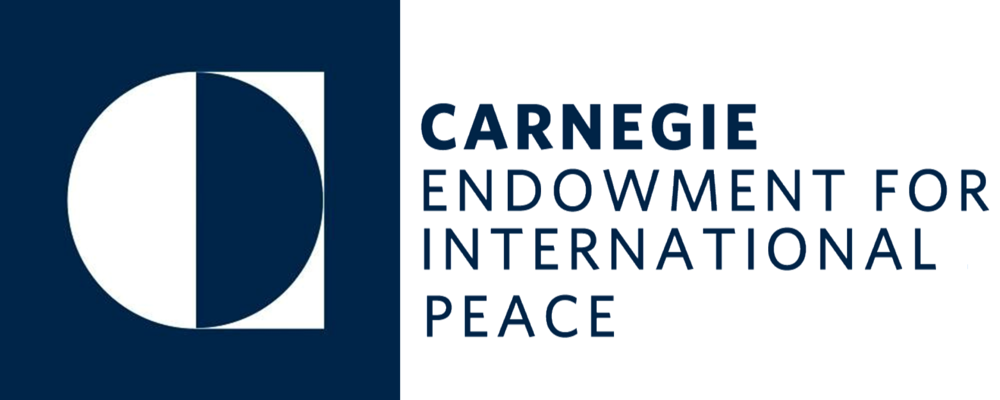 Working Group Members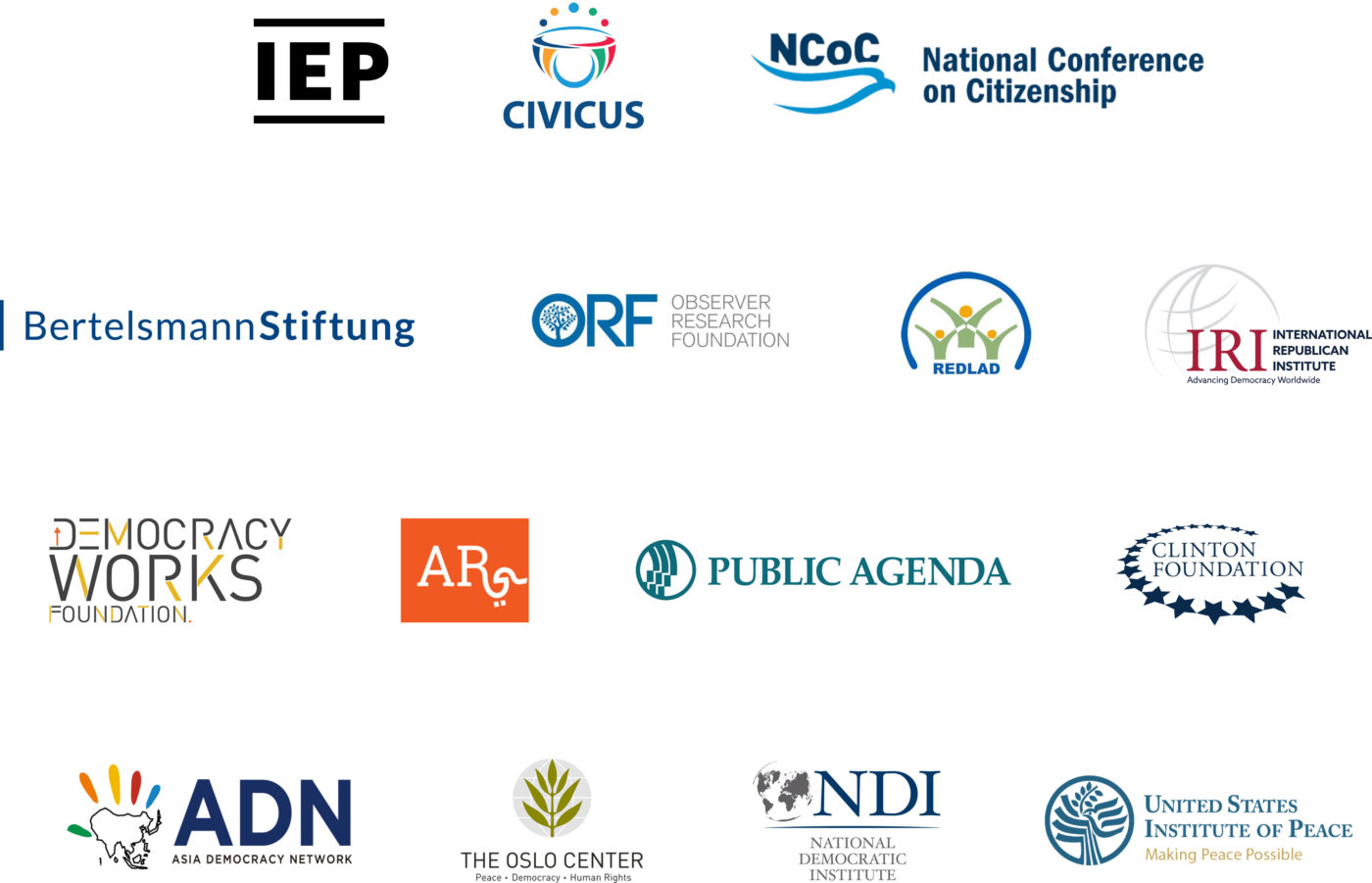 Each working group will present conclusions in an Action Lab. These are an integral path to the process leading to actionable policy recommendations that set a course of democratic renewal worldwide. They provide a chance to contribute further input to the policy recommendations that Club de Madrid and partners will push forward after the Policy Dialogue. Action Labs will take place on 18, 19 and 20 October. You are invited to attend them all, should you wish to do so.  
–The New Information Ecosystem: A question of Trust, Truth and Freedom of Speech (18 October – 16:00h CEST)  
-Responsible Leadership in Democracy: Values and Accountability (19 October – 16:30h CEST)  
-Resilient Democracies, Resilient Institutions (20 October – 16:00h CEST)  
The Policy Dialogue will produce Final Recommendations as well as different position papers on each of the themes highlighted above. These papers will be prepared by working groups composed of CdM Members and prominent representatives and experts from key civil society organizations, academia, multilateral organizations, government, private sector, media and policy-making institutions.