With half of the world's population being under 30, the continued survival of democracy is highly dependent on buy-in and support among its youth. However, young people, particularly from marginalised communities, are chronically underrepresented in politics, including in parliaments, political parties, local governments, and at the ballot boxes. Voting is often complicated by complex voter registration requirements and other administrative hurdles to be included in voters lists, while politics is often out of reach for young people who lack the resources or established network to enter politics.
Youth participation in politics and decision-making has been a growing concern worldwide. Many young people have become disenchanted with politics and disengaged from the democratic process, resulting in a lack of representation of this vital demographic. Moreover, there is an absence of international networks of young decision-makers or of spaces where they can jointly address the challenges they face. This Network of Young Decision-Makers aims to fill this gap by providing a unique platform for young leaders to connect, collaborate, and share ideas, best practices and policy recommendations on issues of global concern.
Discover the participants of the Network of Young Decision-Makers
We are excited to present the official start of the WYDE Youth Network of Young Decision-Makers. It is with great pleasure that we announce the selected participants who will be part of this esteemed group. After carefully curating a diverse and talented cohort of young leaders who have demonstrated exceptional leadership skills and a commitment to creating positive change in their communities, we are thrilled to announce the official launching of the Network of Young Decision-Makers.
WYDE Civic Engagement Network of Young Decision-Makers brings together a group of exceptional young decision-makers, under 36 years old, who are active in politics and decision-making that have reached positions of influence from which they can advocate for greater youth political participation. These young decision-makers come from countries from Africa, Asia and Latin America and the Caribbean. The creation of this Network will offer young decision-makers the opportunity to meet with like-minded peers and receive direct support from Club de Madrid Members together; through the conception, design and implementation of Policy Labs, they will influence the global agenda through concerted and informed action.  Through the online discussions, duly punctuated by in-person events, the participants in the Policy Lab processes will progressively give shape to advocacy positions targeting international organisations with the purpose of improving the international legal and financial framework for youth representation and participation.
On June 15th, we had our first gathering, marking the beginning of an incredible journey.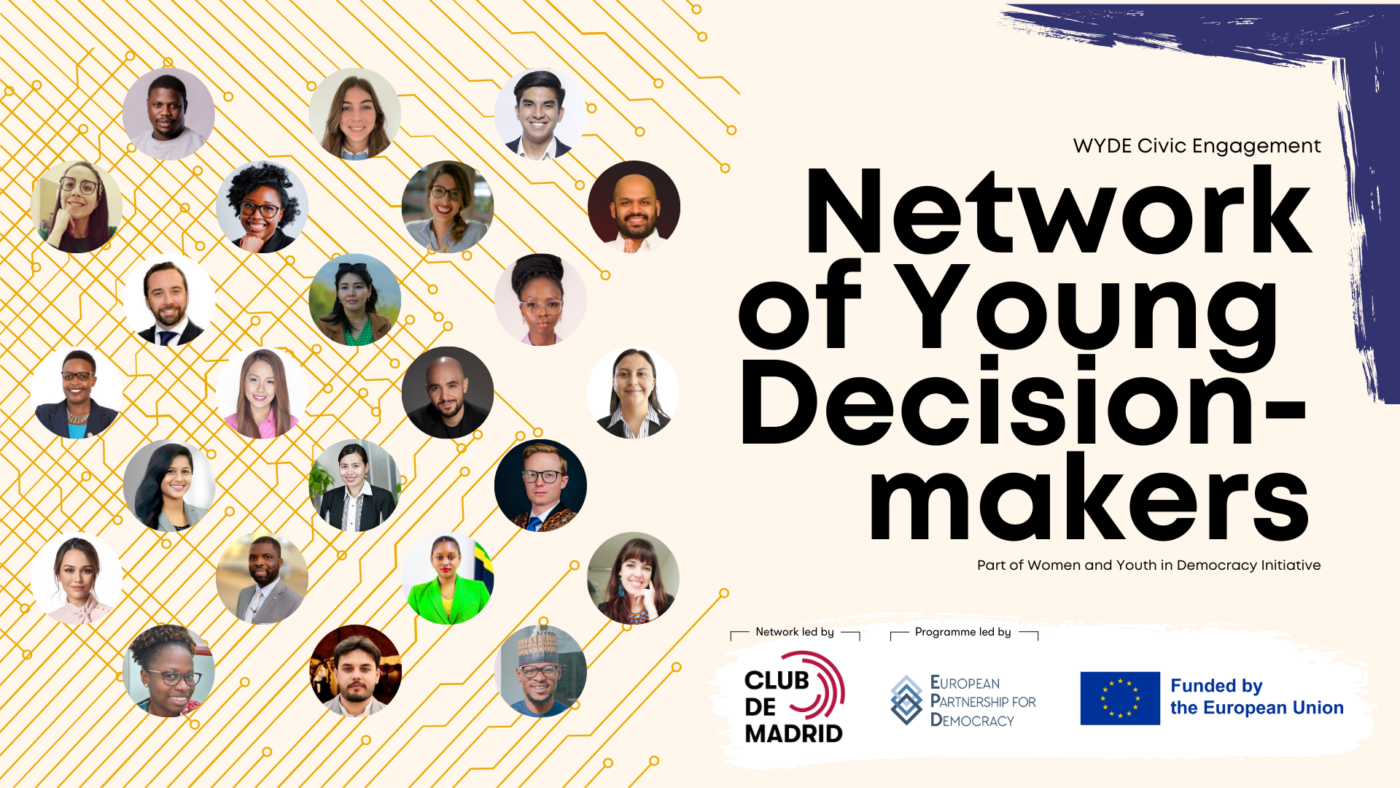 ---
About WYDE Civic Engagement
WYDE Civic Engagement, the Youth Participation in Public Affairs programme of the EU's Women and Youth in Democracy Initiative aims to improve the enfranchisement, empowerment, and inclusion of youth in all levels of democratic participation at the national, regional and global scales. WYDE Civic Engagement's three-pronged approach is informed by the need for youth engagement and inclusion not only at national level, but beyond and above it.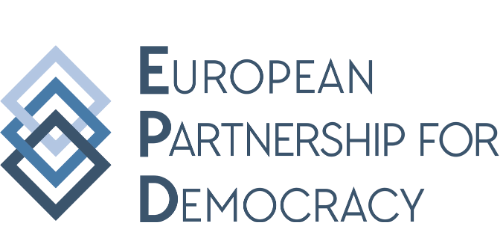 The project will also implement 5 different projects called "Clusters", coordinated by EPD's members and aiming at engaging young people active in public affairs, from civil society activists to politicians in an effort to empower them to advocate for more youth inclusion in society.  Each of the clusters brings together a number of representatives from each target group and from different countries in order to build their technical capacities, strengthen their advocacy skills and develop pilot actions to put into practice their know-how and ingenuity over time.
The Young Decision Makers Policy Labs project is implemented by Club de Madrid with the aim of improving youth inclusion in democracy and decision-making. The project is one of five projects for the WYDE Civic Engagement initiative, which is led by the European Partnership for Democracy (EPD) and implemented by its member organisations.
To learn more about WYDE Civic Engagement visit the project page on the EPD website.

Related Program