Jigme Thinley, the former Prime Minister of Bhutan, led a Shared Societies mission between 11-14 June in London involving different conferences on issues like the inclusive economy, Bhutan's Gross National Happiness Index and migration.
The conference The Future of Inclusive Economies, co-organized by World Leadership Alliance – Club de Madrid (WLA-CdM) in partnership with the UK Parliament's All-Party Parliamentary Group on Inclusive Growth was held in Westminster Palace with presentations by British MPs Liam Byrne and George Freeman, union representatives and practitioners from international and non-governmental organizations.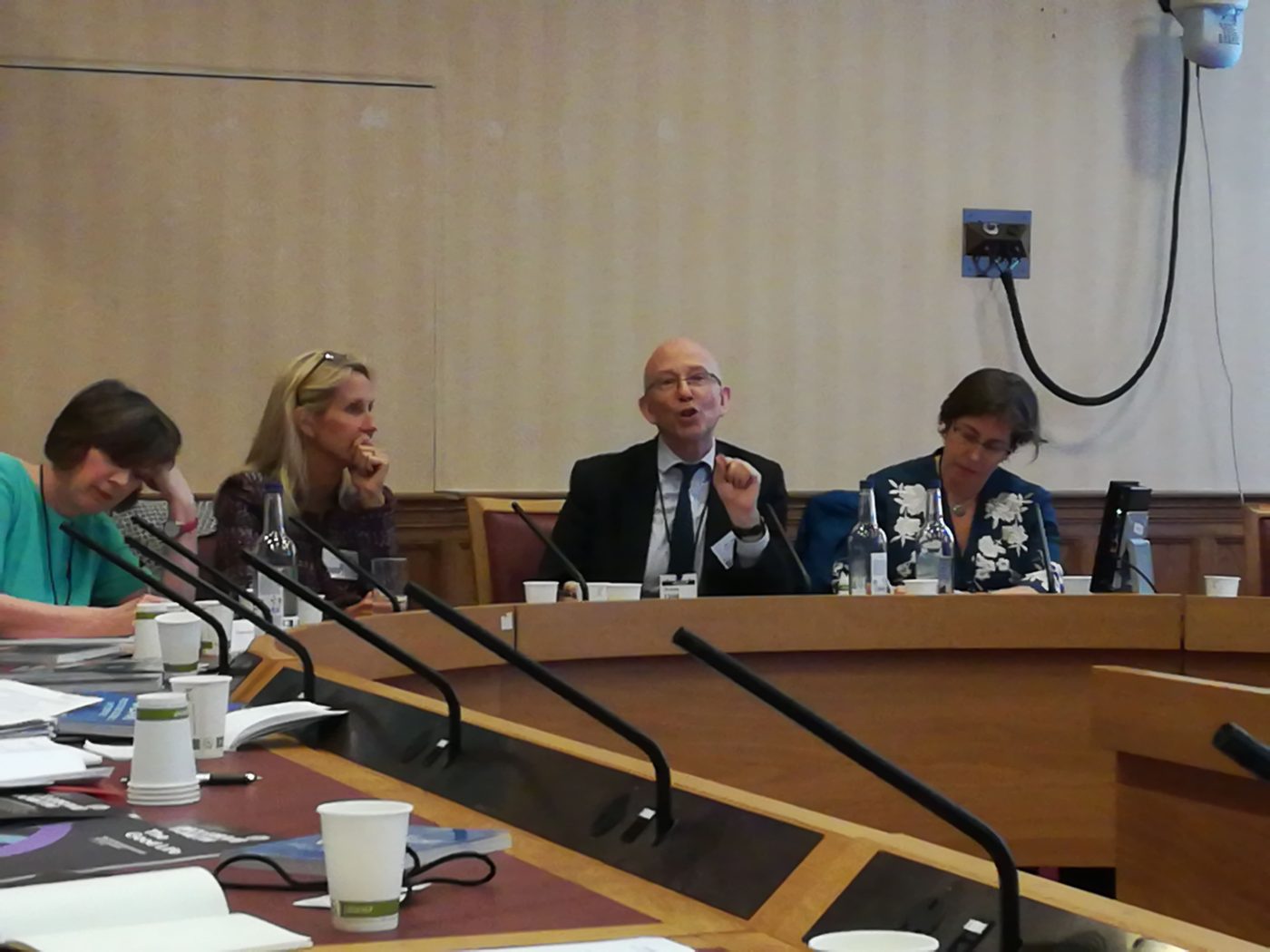 "Decisions in relation to the economy will be better if all stakeholders have input into policy-making, said Member Jigme Thinley at the conference, who also criticised the current trajectory of growth, stating the need to create "a community of thinkers and actions towards an inclusive economy paradigm".
Calls for including stakeholders were general among participants. Alison Tate, director of the ITUC, for example, called upon including unions and minority workers in this new paradigm of an inclusive economy.
Similarly, participants stated the need to reflect upon upcoming challenges and how those would be compatible with the inclusive economy. "We have to seize the opportunity offered by the 4th Revolution to tackle the divisive economy and environmental threats", said Kate Raworth of Oxford University's Environmental Change Institute.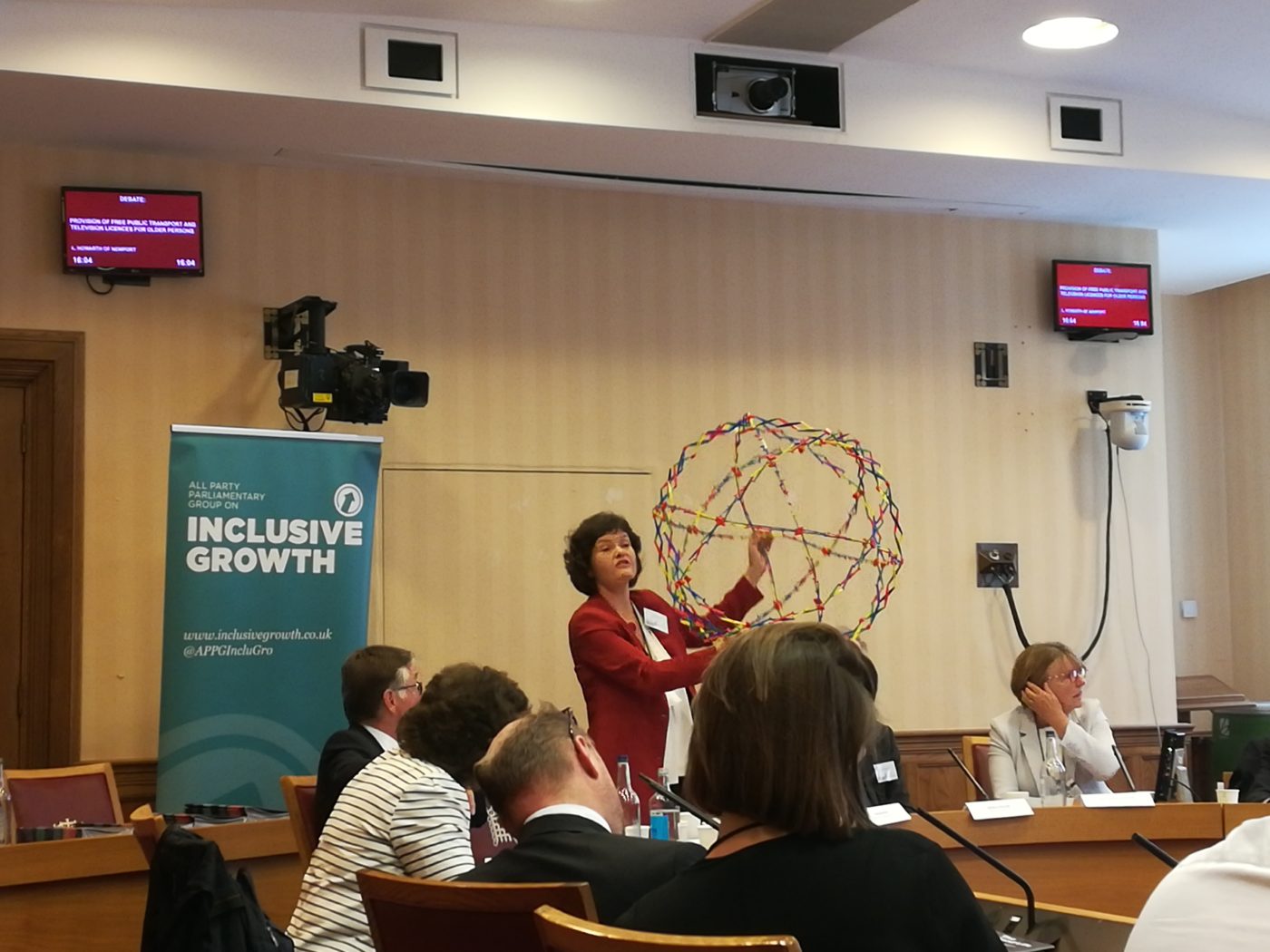 The Happiness Index: Lessons from the Bhutanese Approach
WLA-CdM organized jointly with the Foundation for Democracy and Social Development an event where Jigme Thinley illustrated Bhutan's Gross National Happiness Index. The WLA-CdM Member highlighted the importance of designing alternatives to GDP in the pursuit of inclusive growth and sustainable development.
"If happiness is to be the goal and the end of the development process, the conditions need to be right", said Jigme Thinley.
The Gross National Happiness Index has good governance as one of its four pillars, reminded the former PM of Bhutan. It can also be seen as an index to improve democratic development, as "for a citizen-led development of happiness and wellbeing, there's no better system than democracy", said Bhutan's first democratically elected Prime Minister.
The Gross National Happiness index includes 9 domains of human well-being including both physical and spiritual needs.
Launch of Global Peace Index
A WLA-CdM delegation attended the launch of the Global Peace Index at Westminster, presented by its founder Steve Killelea. In his presentation, Steve Killelea conveyed how peacefulness in the words has increased ever so slightly for the first time in five years. Notable deteriorations of peace have been caused by the doubling of the number of displaced people these last 10 years.
"What you measure is what really counts", said PM Thinley about the Global Peace Index, of which he also said that it is a critical tool to measure peace.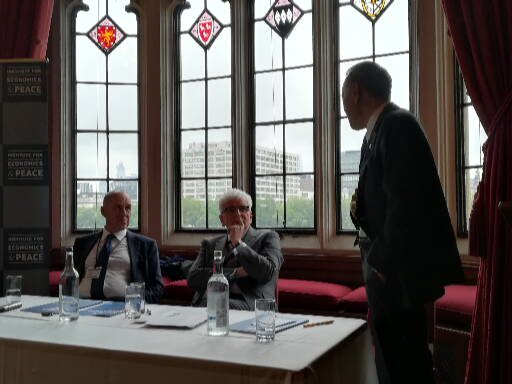 Redefining Migration Discourse: Learning from the past to create an Inclusive Economy
In the framework of this Shared Societies, WLA-CdM co-organized together with Academics Stand Against Poverty and Global Justice Now the conference titled Redefining Migration Discourse: Learning from the past to create an Inclusive Economy on the key structural challenges that define today's migration discourse.
Former Minister of Hungary, Kinga Göncz, an SSP NetPluss Member, highlighted the psychological impact of migration, both for migrants and host communities: they both must go through a mutual process of understanding.
"Club de Madrid is deeply committed to finding ways to influence public policies towards a more sympathetic environment for migration with our Shared Societies approach", said Member Jigme Thinley.
Related Members
Related Program