Club de Madrid (CdM)  Member Zlatko Lagumdzija recently traveled to New York as part of a Shared Societies Project Mission. The main purpose of the Mission was to attend the UN High Level Meeting on Sustaining Peace, at which Zlatko Lagumdzija was special guest of the President of the UN General Assembly, H.E. Mr. Miroslav Lajčák.
The President of the 72nd Session of the United Nations General Assembly has identified peacebuilding and sustaining peace as a key priority. Therefore, he convened a High-Level Meeting on Peacebuilding and Sustaining Peace on 24 and 25 April 2018 to assess efforts undertaken and opportunities to strengthen the United Nations' work on peacebuilding and sustaining peace.
The organization of such an event gave the opportunity to attend various multi-stakeholder and bilateral meetings in which different points regarding the approaches to conflict prevention and the sustainment of peace, key features for the consecution of Shared Societies, were discussed. CdM Member Roza Otunbayeva, also attended the event, participating as key speaker at the interactive dialogue "Strengthening the United Nations work on Peacebuilding and Sustaining Peace in the field". You can watch President Otunbayeva intervention in the following link (minute 1:54).
PM Lagumdzija was also able to make a short intervention from the floor during the Pathways for Peace side event on the margins of the High-level Meeting, where he was able to keep promulgating the Pathways for Peace report as a crucial tool to prevent conflict.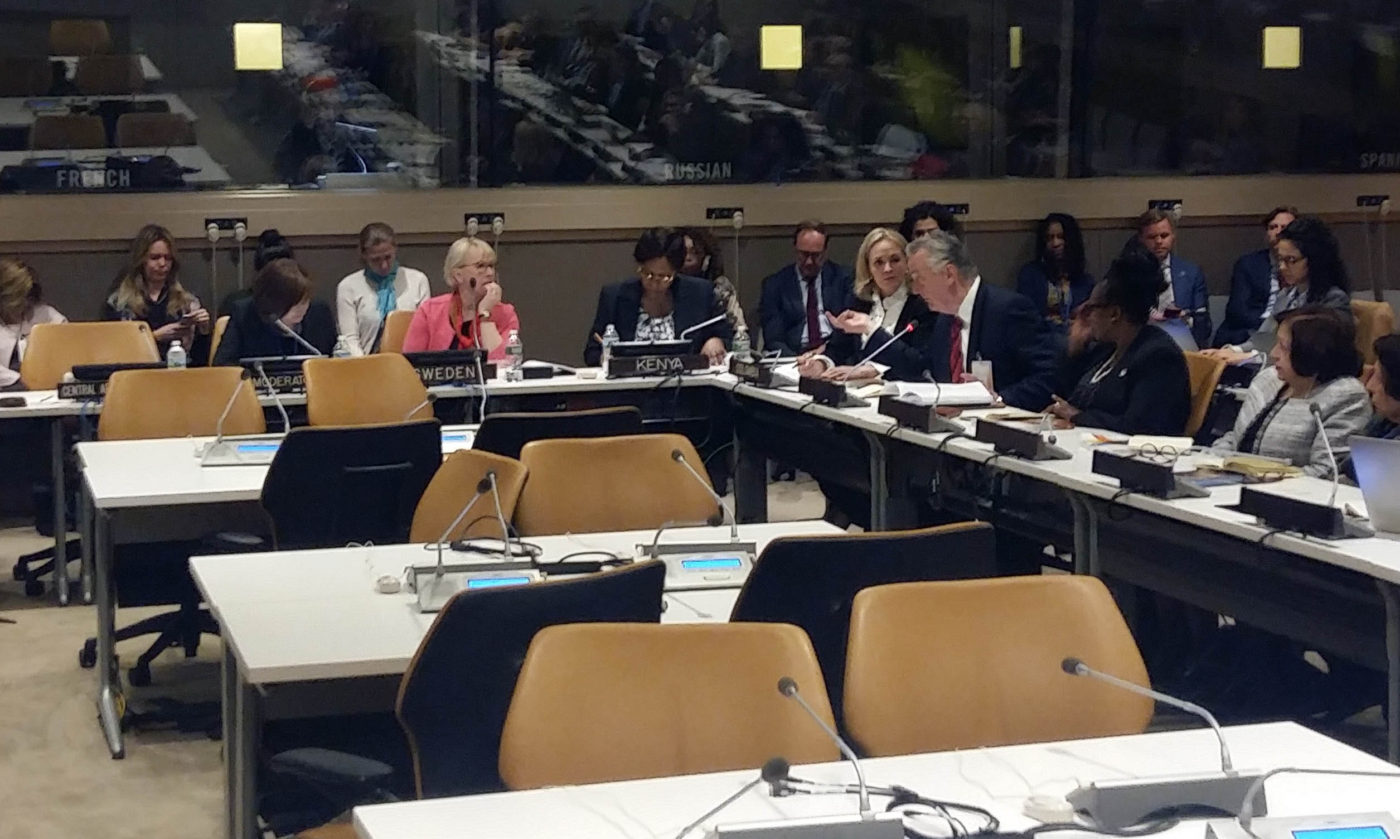 The Delegation also held a bilateral meeting with Louise Arbour, United Nations Special Representative on International Migration. PM Lagumdzija and the rest of the CdM's staff took the opportunity to confirm the commitment of the Members to support the efforts of the Global Compact on Migration process. The delegation also met with Mahmoud Mohieldin, Senior Vice-President of the World Bank, briefing him on current interests and activities of CdM, including Education for Shared Societies and migration.
Other key meetings for the Mission were those with Under-Secretary General Ana María Menéndez and Marion Barthélemy, Director of Coordination of ECOSOC, where discussions were held around the present and future lines of work and involvement of both the United Nations and Club de Madrid.
The Project has also been building up its relationship among key partners and organizations implicated on the topics described above such as the Institute for State Effectiveness, Article 19, Elman Peace Foundation or Fundación Ideas para la Paz.