The recent appointment of two of our Members to the United Nations High-Level Advisory Board on Effective Multilateralism is just a small example of Club de Madrid's work in this field, which is one of our most solid pillars.
Our organization's efforts in this field go far beyond that, and have recently become key due to the Russian invasion of Ukraine, which has led Club de Madrid to issue several statements.
On the occasion of the celebration of the International Day of Multilateralism and Diplomacy for Peace, Club de Madrid wants to make a summary of its work in this field to remember the importance of cooperation in resolving conflicts and to keep moving forward.
United Nations Secretary-General, Antonio Guterres, announced on Friday 18 March the establishment of a High-Level Advisory Board on Effective Multilateralism (HLAB) to develop the ideas set forth in the Secretary General's report "Our Common Agenda", published in September 2021.
Danilo Türk, President of Club de Madrid and President of Slovenia from 2007-2011, and Ellen Johnson Sirleaf, President of Liberia from 2006 to 2018, Nobel Peace Prize in 2011 and Member, are two of the twelve people who are part of the the UN High-Level Advisory Board on Effective Multilateralism.
The President of Club de Madrid, Danilo Türk, and María Fernanda Espinosa wrote this article in PassBlue about the 2023 UN Summit of the Future.
"The Summit of the Future offers an opportunity to renew global governance and face the collective moral and practical imperatives of our time.
By designing a dynamic, inclusive process that brings together the ideas, networks and capabilities of a wide range of people and institutions — governments, civil society, the private sector and international organizations — the pact for the future will meet today's most urgent needs and aspirations and leave both a livable and a peaceful planet to future generations."
"There is no military solution to this armed conflict and to its underlying political problems.  We strongly urge all parties involved in the fighting to agree on an immediate ceasefire and to commit to the needed de-escalation. Only dialogue and diplomacy can lead to ending the suffering of the civilian population and to increasing global insecurity and political and economic instability."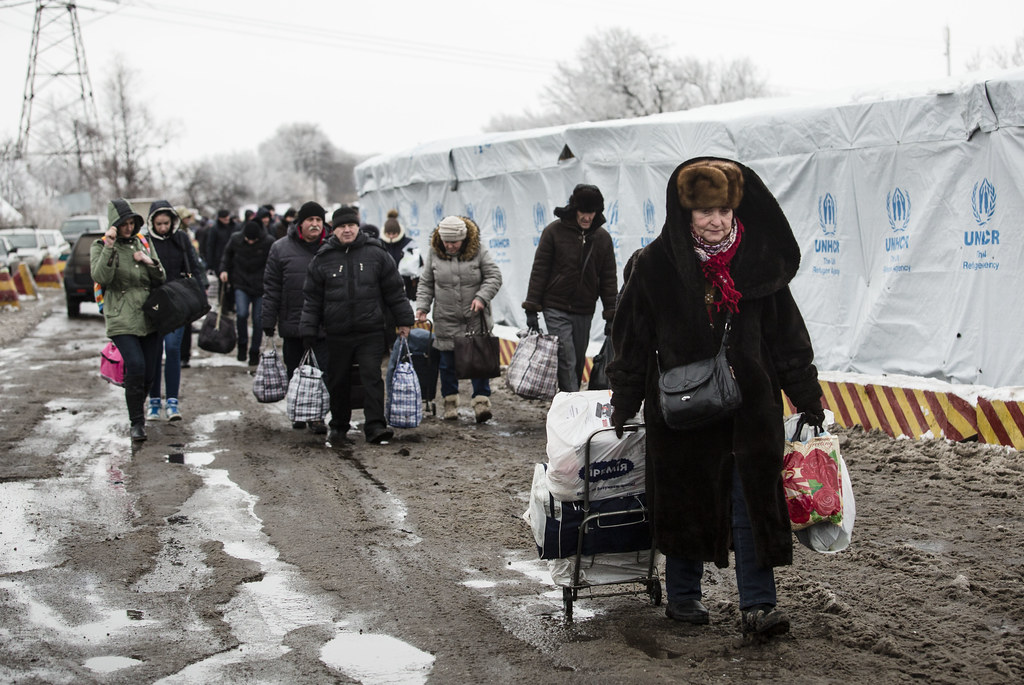 "It is vital that we initiate and sustain concrete efforts to restore peace and People's Republic of China Foreign Minister Wang Yi's latest statement, calling on all parties to settle disputes by peaceful means, through dialogue and negotiation, and to "…respect and protect the sovereignty and territorial integrity of all countries." provides a unique opportunity to do so."
"The 20th Century brought bloodshed to Europe and two world wars. There is still time to act courageously and responsibly and pull back from the abyss. International calls for dialogue and diplomatic action must not go unheard. Let us not forget the mistakes of the past, let us listen to the concerns of all parties and act constructively to build a better future for all our populations."
In response to a specific request by the United Nations Secretary General, António Guterres, Club de Madrid has contributed a report on the follow-up to the commitments adopted in the "Declaration on the commemoration of the seventy-fifth anniversary of the United Nations" (UN75 Declaration), a series of principles to reinvigorate global cooperation.
In the report titled "Our Common Agenda – UN After 75: Proposals to reinvigorate an inclusive, networked and effective multilateralism", Members have shared a set of concrete proposals to help foster an inclusive, networked and effective multilateralism as the best resort to address global challenges both today and in the future. Among many other recommendations, the former Heads of State and Government stressed the importance of placing Agenda 2030 at the core of global initiatives, making Human Rights central to all conversations regarding peace, security and development, and holding a 2nd World Summit for Social Development for the world after COVID-19.
The process led up to a paper that the UN released earlier in December that encompassed all of these contributions and proposed several lines of action. The UN report includes key Club de Madrid proposal to hold a new Social Summit by 2025.
Danilo Türk, President of Club de Madrid and former President of Slovenia, and Yves Leterme, former Prime Minister of Belgium and Member of Club de Madrid, held a press conference in the UN last November to present proposals from the organisation's latest activities, including its Policy Dialogue 2021 'Rethinking Democracy', its contributions to the Secretary General's Our Common Agenda report and its Global Commission on Democracy and Emergencies.
Club de Madrid held its 2020 Policy Dialogue co-organised with Bertelsmann Stiftung 'Multilateralism that Delivers' in October 2020. Heads of State and Government, all Members, joined experts and other representatives from governments, academia, think tanks and institutions to propose recommendations that give a new life to multilateralism and global cooperation in our era.
Read below the resulting call to action, that urges 'collective leadership and strong-willed action' in the face of the world's most pressing problems:
Acting Heads of State and Government met on 21-22 November 2020 for a G20 summit to coordinate global action in addressing the world's most urgent problems with the COVID19 standing on top of the list.
Club de Madrid and the former Heads of State and Government that make up its Membership welcomed this multilateral and coordinated approach by G20 Member countries for a more effective economic cooperation with the hope in states to follow-up the substantial commitments made in the resulting G20 Leaders' Declaration to protect lives, livelihoods and minimize economic disruptions.
To achieve these goals, multilateral cooperation is not an option; it is imperative.
The COVID-19 pandemic revealed the need for a strengthened international treaty on global health that counts with an empowered WHO and guarantees the sharing of information on potential outbreaks whenever they occur. Club de Madrid and the Panel For a Global Public Health Convention transmitted this petition to Italian Prime Minister, Mario Draghi, and President of the European Commission, Ursula Von der Leyen, in an open letter ahead of the Global Health Summit that took place in Rome on 21 May 2021.
"Existing global public health instruments and institutions need to be significantly bolstered through incentives and mechanisms to ensure timely co-operation, transparency, accountability, and above all, compliance by all States", wrote Club de Madrid President, Danilo Türk and Dame Barbara Stocking, Chair of the Panel for a Global Public Health Convention, the letter's signatories.
The open letter also notes that the existing global framework to respond and report on health emergencies -the International Health Regulations- lacks essential compliance mechanisms. This, in addition to the devastating effects of COVID-19, have once more rung the alarm bell on the need to reform our global public health system.
After skipping the 2020 edition due to COVID-19, Imperial Springs International Forum returned in 2021 in a hybrid format focused on Multilateralism 2.0: Global Cooperation in the Post-Pandemic Era. All organisers believed this was a vital issue at this unprecedented moment in time when national interests and great power rivalries have been seriously undermining international cooperation and the multilateral system.
The Forum gathered remotely more than 15 Club de Madrid Members and more than 40 international experts.
The Policy Lab 'Transatlantic Approaches on Digital Governance' focused on the need to create a new social contract on digital technologies an Artificial Intelligence (AI) and offered policy recommendations for a better global governance in the digital area.
1.The document defines an international TCP/IP (the platform for communication among internet users), that is, a set of norms, values and standards specifically designed as connections among governments for enabling and supporting international relations – including between governments, between companies, between companies and governments.
2.It defines anchored principles of justice and equity, recognizing that communities must have control over their data, given that data literacy at all levels of society is the basis for an intelligent, thoughtful society.
3.It calls all governments to promote the Democratic Alliance for Digital Governance.
Club de Madrid, in cooperation with the Finnish Ministry of Foreign Affairs and the Crisis Management Initiative (CMI), held this Policy Lab on Multilateralism, Peace and Security from 6 to 8 October 2020.
By bringing together our Members' seasoned political perspective, leading international experts, decision-makers, we found mechanisms that contribute to a multilateral system that sustains peace and prosperity.
International Peace and Security remains one of the foremost global challenges of our time. As the world juggles intractable problems from climate change to deep societal cleavages, and a downward spiral of unbridled contest and power politics, the onset of COVID-19 has unsettled the development of peace. Despite international efforts and calls for a global ceasefire, ongoing conflicts have continued, and new ones have appeared.
Only a new path leading to a more equitable, secure and sustainable system for global cooperation, with renewed multilateral institutions, can address today's challenges to peace and security. This Live Session brought together Club de Madrid and partners with recommendations that can reinvigorate our multilateral system to create more peaceful and resilient futures.
In the framework of the UN 59th Commission for Social Development (CSocD), Club de Madrid and Frederich-Ebert Stiftung organised this Live Session to share with the global community the policy recommendations of the Working Group on Social Justice and Inclusion resulting from our 2020 Policy Dialogue 'Multilateralism that Delivers'.
"The steadfast and predominantly non-violent protests despite repressive and draconian measures by the Military Junta are a powerful expression of the resolute will of the people in support of democracy. The demand of the people of Myanmar to honour the results of the last elections won with a clear majority by the National League for Democracy led by Club de Madrid Honorary Member and Nobel Peace Prize Laureate, Daw Aung San Suu Kyi, must not be ignored any longer.
Club de Madrid urges the Association of Southeast Asian Nations (ASEAN) to publicly reject this politically motivated and unjust sentencing and to implement its Five-Point Consensus as well as its proposal to promote a process of inclusive dialogue to solve the current crisis in Myanmar. We also urge the international community to redouble its efforts towards a peaceful political settlement in an increasingly challenging context with new and exacerbated tensions and political violence."
"The deterioration of democracy in Nicaragua has been brewing for more than ten years, gradually but evidently. It is a new form of coup d'état which, in turn, requires a change in the reaction and response of the international community. Foresight and the use of early warning mechanisms are necessary. Democracy implies rule of law, but also social rule. As such, it must guarantee fundamental rights – freedom of association and expression – and social rights, but today it is also essential to contemplate greater citizen participation in political processes.
In the 20 years since the adoption of the Inter-American Democratic Charter, much has been learned, the context has changed, as have the challenges and threats to democratic systems. This is why the Members of the Club de Madrid call for a profound reflection to update the Charter, adapting it to the challenges and realities of today.
This most recent arbitrariness of Daniel Ortega must be the last. The international community, including the European Union, but especially the OAS and its Member States, must act now or their silence will speak for them."