Artificial intelligence, biometric data and the use of digital technologies are proving to be allies in curbing the spread of COVID-19. Some countries have effectively deployed contact tracing apps in the mitigation of infection rates.
However, the deployment of these technologies does not come without challenges to our democracies. How can we guarantee a responsible collection of our data and a transparent usage of algorithms? Will we have to choose between health and privacy? Can we have both?
Club de Madrid and partner Boston Global Forum are jointly organising this online policy discussion to exchange views and actionable ideas for a democratic governance of emerging technologies, artificial intelligence, focusing on their impact on the right to privacy. With an eye set to transatlantic relations, the session brings together tech and policy experts with Members of Club de Madrid –democratic former Heads of State and Government– to discuss a social contract essential to a democratic governance of technology, before technology governs us.
Club de Madrid Members:
Danilo Türk, President of Club de Madrid and President of Slovenia (2007-2012).
Esko Aho, Member of Club de Madrid and Prime Minister of Finland (1991-1995).
Facilitator:
David Silbersweig, Chairman, Department of Psychiatry and Co-Director for Institute for the Neurosciences, Brigham and Women's Hospital.
Experts:
Nazli Choucri, Professor of Political Science at the Massachusetts Institute of Technology.
Alex Pentland, Director of MIT Connection Science and Human Dynamics labs.
Thomas Patterson, Harvard, Bradlee Professor of Government & the Press.
Read more
Interested in the impact of digital technologies and artificial intelligence in our societies? Check out the following books by our speakers.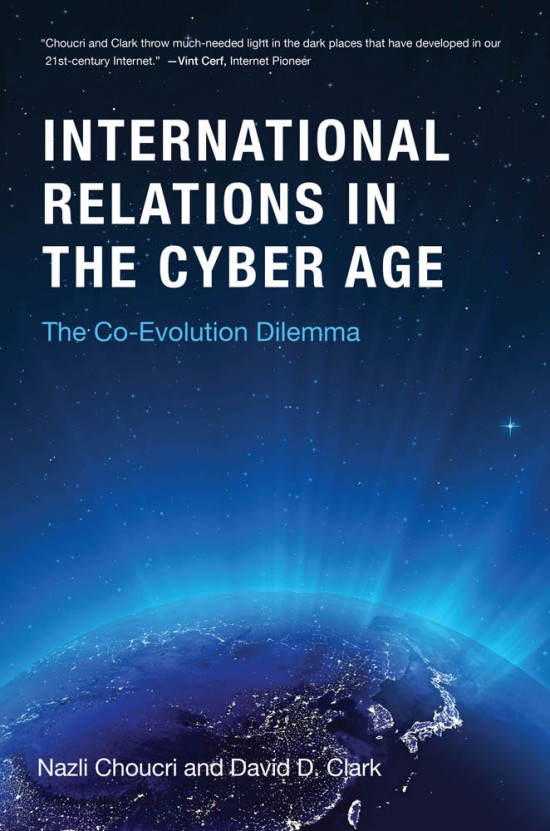 International Relations in the Cyber Age. The Co-Evolution Dilemma
By Nazli Choucri and David D. Clark.
A foundational analysis of the co-evolution of the internet and international relations, examining resultant challenges for individuals, organizations, firms, and states.

Building the New Economy
Edited by Alex Pentland, Alexander Lipton, and Thomas Hardjono. With each major crisis, be it war, pandemic, or major new technology, there has been a need to reinvent the relationships between individuals, businesses, and governments. Today's pandemic, joined with the tsunami of data, crypto and AI technologies, is such a crisis. Consequently the critical question for today is: what sort institutions should we be creating both to help us past this crisis and to make us less vulnerable to the next crisis? This book lays out a vision of what we should build, covering not only how to reforge our societies' social contract but also how institutions, systems, infrastructure, and law should change in support of this new order. We invite your comments and suggestions on both the ideas and the presentation, preferably by June 1, 2020 when we will move to make the book more widely available.
Related Program
Related Project