More than 25 prominent leaders from all over the globe are gathering in Guangzhou to lead the 2019 Imperial Springs International Forum (ISIF), which will take place on 1-2 December. The event will count with over 15 Members of World Leadership Alliance – Club de Madrid (WLA – CdM), all democratic former Heads of State and Government; representatives from the Chinese government; members of International Organizations; and various policy experts.
The Forum, organized jointly with the Chinese People's Association for Friendship with Foreign Countries (CPAFFC), the People´s Government of Guangdong Province, and the Australia China Friendship Association (ACFEA) will formulate policy proposals on Multilateralism and Sustainable Development, in order to build more sustainable and inclusive economies for the 21st century.
Multilateralism and Sustainable Development
Agenda 2030, the sustainable development agenda approved in 2015, demands unprecedented scope and commitment from all nations. Addressing people, planet, prosperity, and peace, the Sustainable Development Goals (SDGs) cover all dimensions of sustainable development.
Achieving Agenda 2030 does not come without its challenges. On top of these, the international community is facing many other tests in adjusting to the global policy needs that result from greater openness and policy interdependence among states, particularly when addressing sustainability for the long term. In consequence, implementation of Agenda 2030 —our most ambitious effort in sustainable development yet— is slowing down.
"If we project the different Sustainable Development Goals (SDGs), the evolution since the beginning until now to 2030, we will be more or less at midway of what the international community has determined when the Agenda 2030 was approved", said Antonio Guterres, UN Secretary-General and Member of WLA-CdM last June.
SDGs are addressing the world as a whole instead of only addressing specific groups of countries. China occupies an important position not only as a driver of sustainable development but also as a bridge between the low/middle and high-income countries. Given China's success in achieving the UN Millennium Goals (2000-2015) and the progress at home introducing policies aimed at galvanizing sustainable economic modernization, there is potential for China's own model of economic development to become an example for other countries.
Imperial Springs International Forum
Since its founding in 2014, ISIF has gained increasing influence and provided a new window for the world to understand China. It has become an important platform for dialogue between China and the world, where leaders and experts openly discuss and exchange their opinions, bringing results to other countries and regions. Its gathering place, the Imperial Springs International Convention Center, is located in the vicinity of the picturesque Liuxi River in the foothills of Phoenix Mountain in Conghua, Guangzhou, Guangdong Province, China.
As the world seeks to integrate the potential of China's growing economic power and its stronger presence in international affairs, ISIF 2019 positions itself as a timely and increasingly fruitful forum, contributing not with words alone, but with concrete proposals.
A delegation of WLA-CdM led by the organization's president-elect, Danilo Türk, discussed last August the forum's thematic focus and programme with Chinese and international expert to pave the way for ISIF 2019.
Last year, on occasion of the watershed 40th anniversary of China's opening up and reform process, ISIF 2018 gathered 40 prominent leaders from all over the globe in Guangzhou to lead the event under the title Advancing Reform and Opening Up, Promoting Win-Win Cooperation. Read its final statement here.
Social Media
Find below the social media resources related to Imperial Springs International Forum 2019. Spread the word!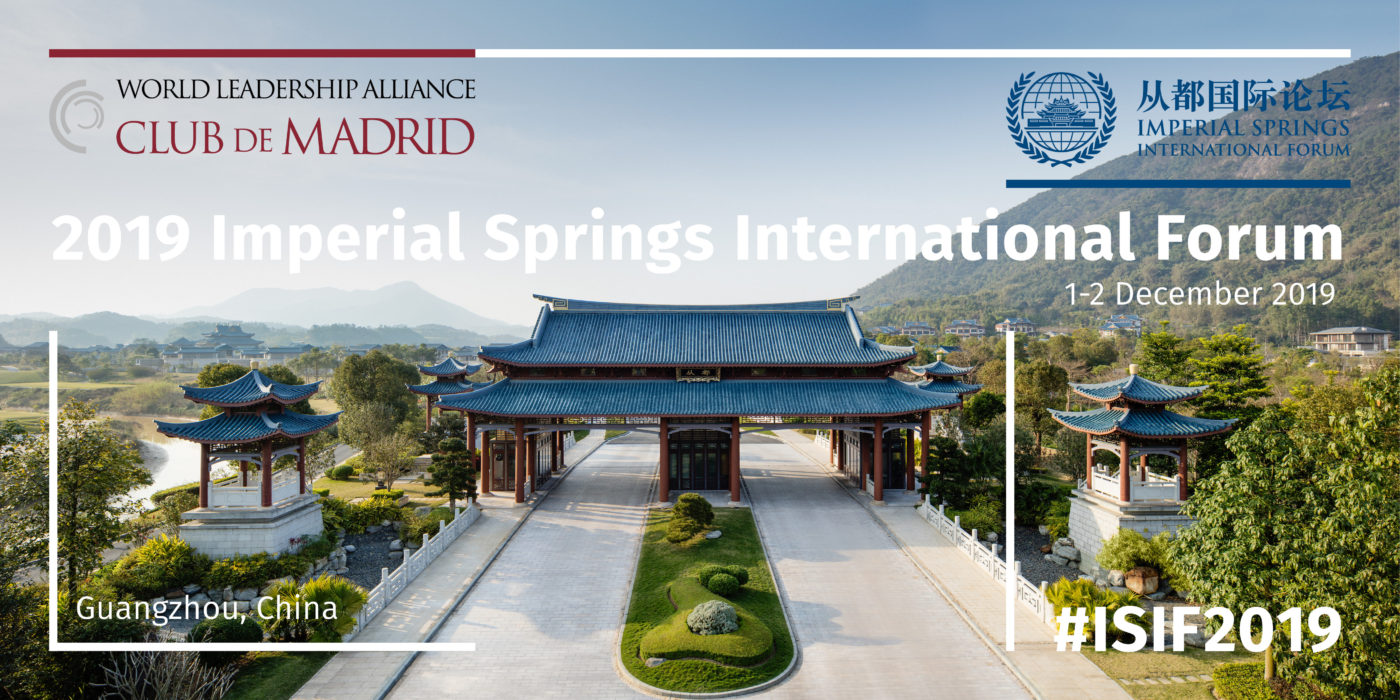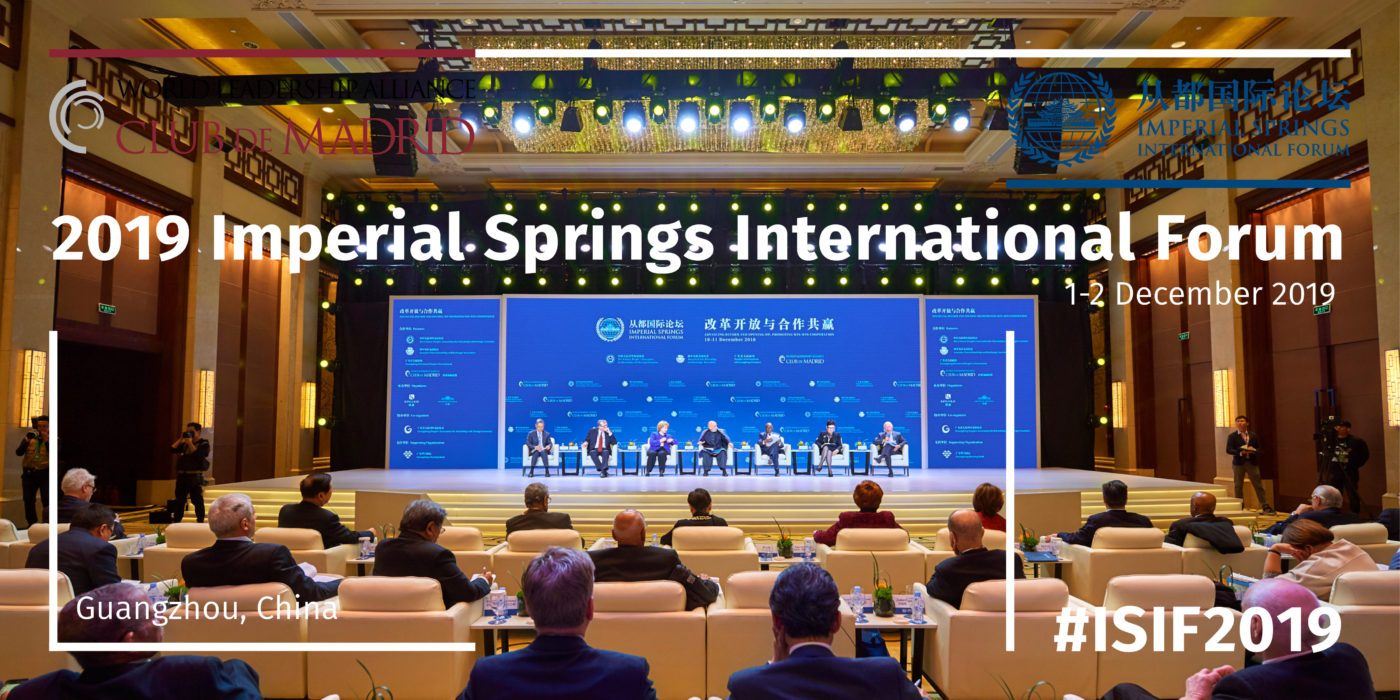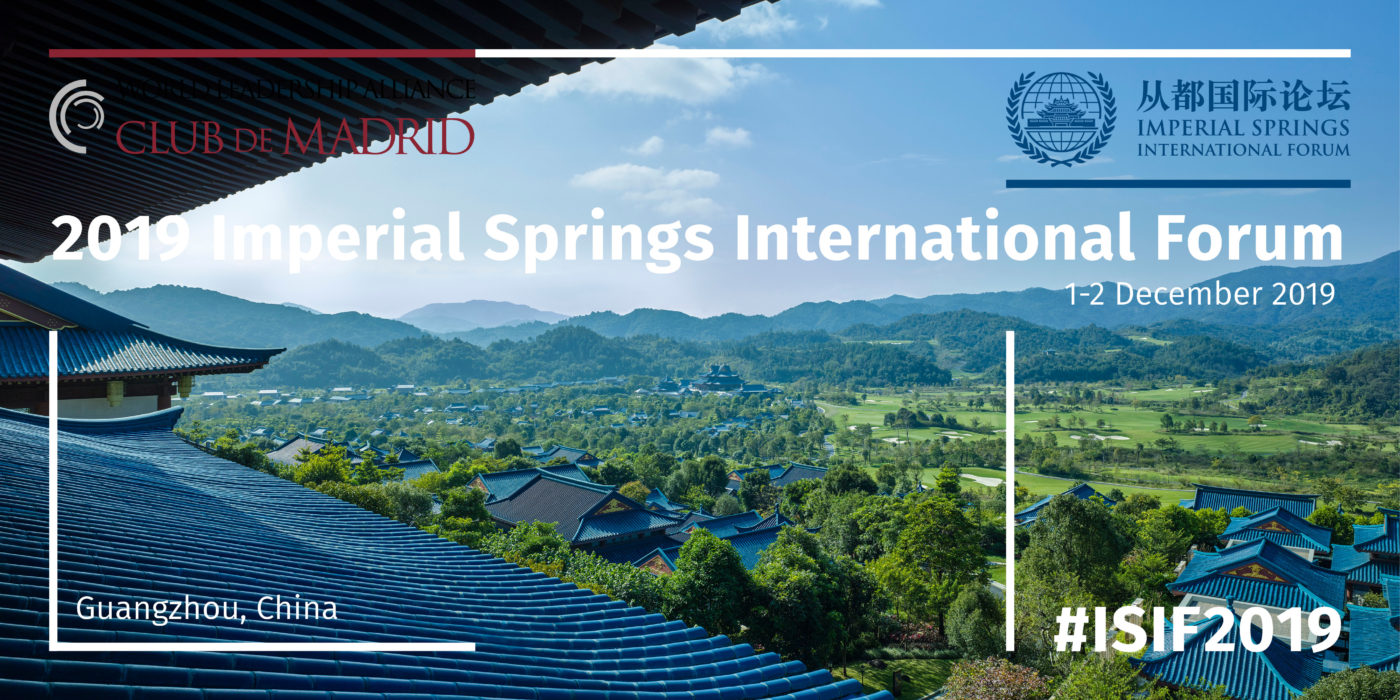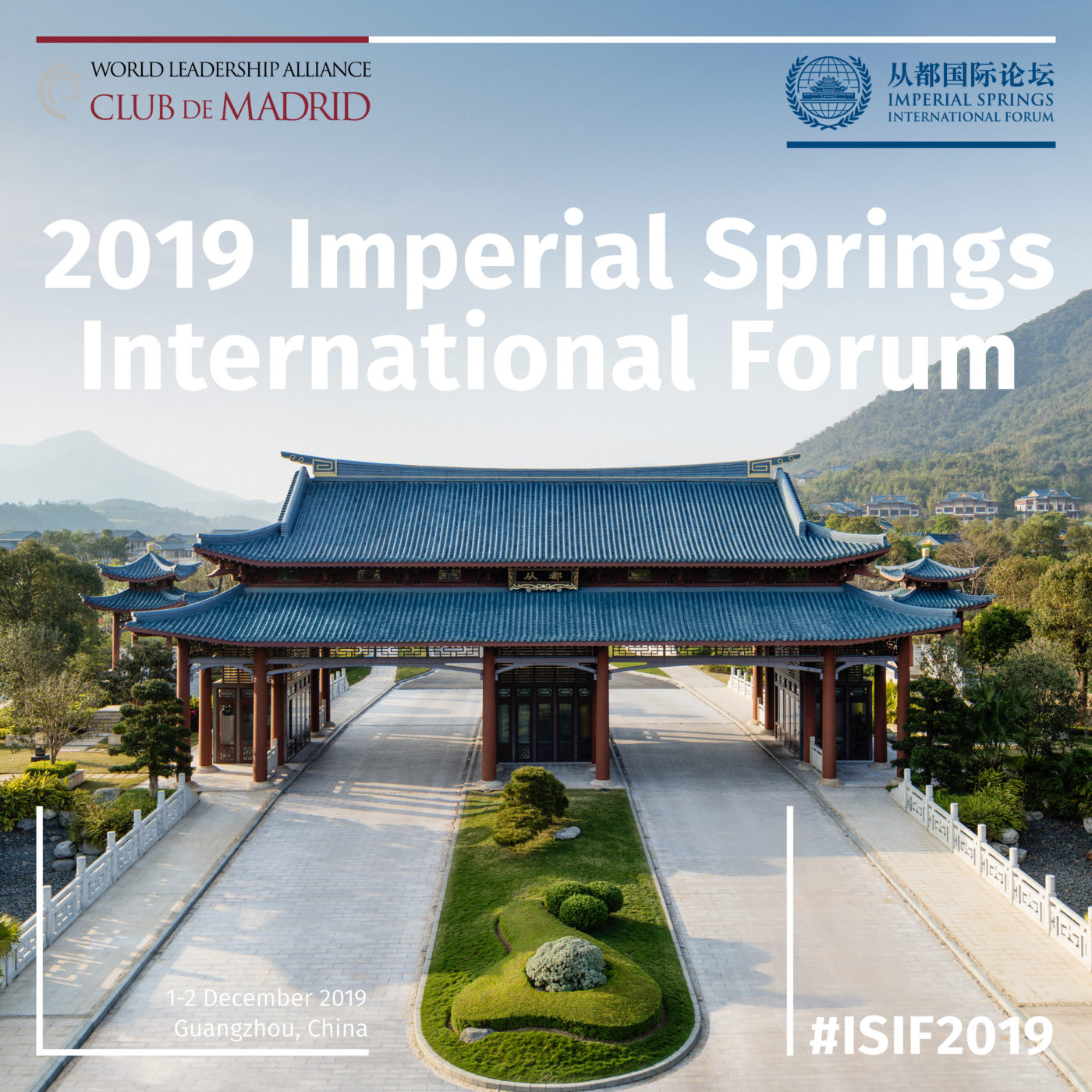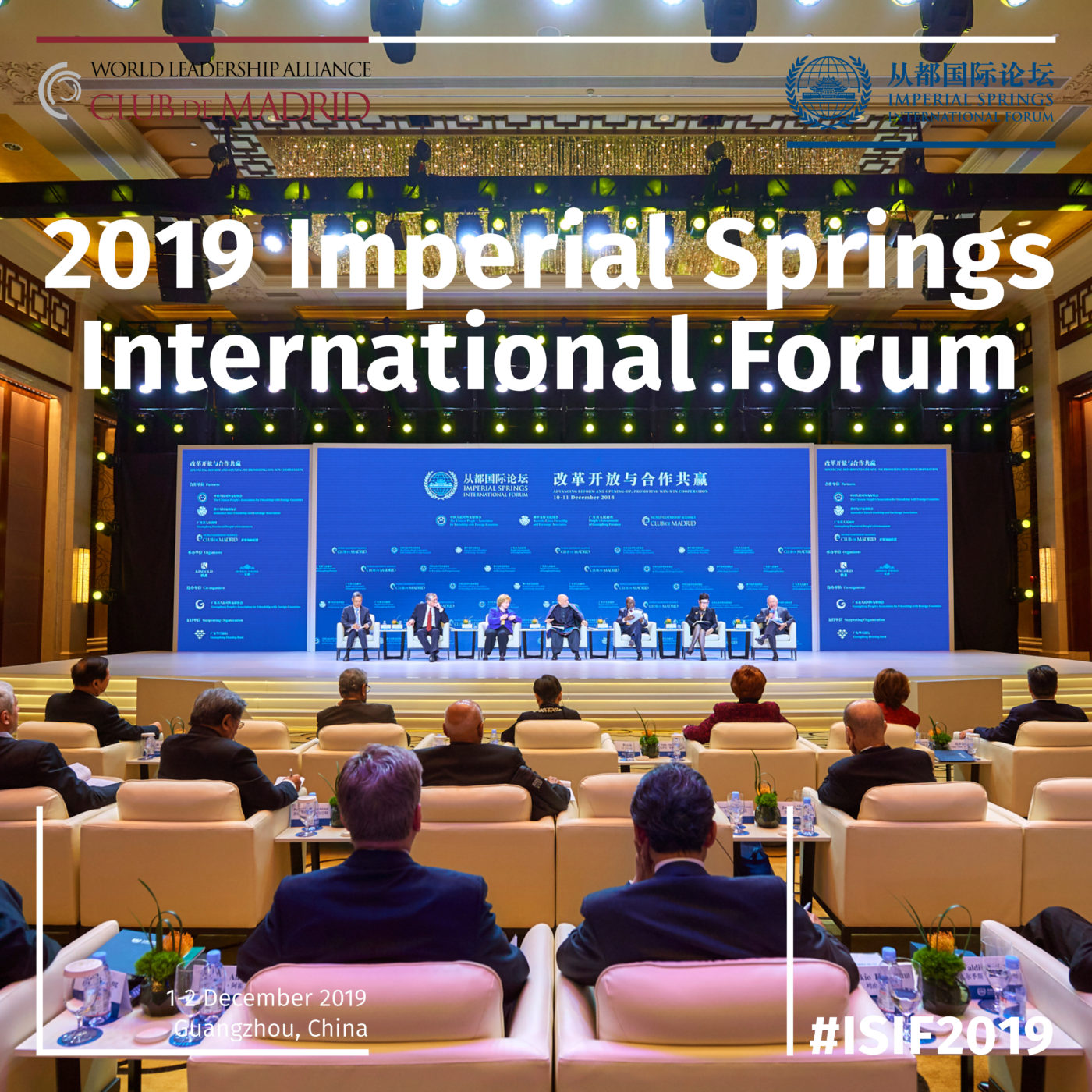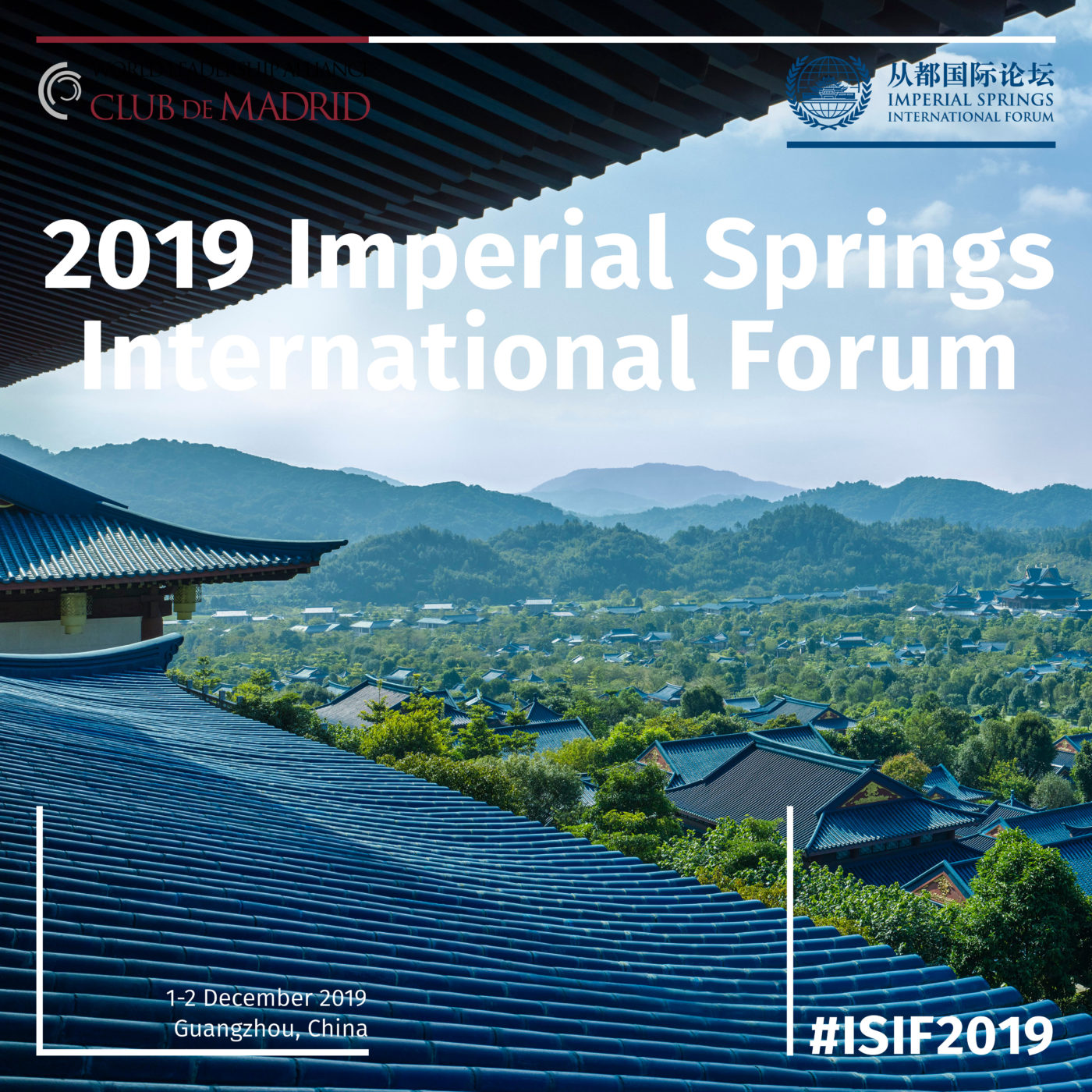 You can also access the event's media kit here.