The Live Session has ended. Watch a replay below!
Historically marginalized and vulnerable identity groups must not be left outside of public health efforts or the pandemic will continue to spread. At the same time, economic programmes that address the economic consequences of COVID-19 need to address the hardships that migrants and fragile populations face during a crisis.
After a decade of global poverty levels dropping, this trend is expected to reverse this year. Therefore, leadership initiatives, multifaceted research, advocacy and practice is more relevant than ever.
Club de Madrid, the largest forum of democratically elected Heads of State and Government and UNITE, a global network of around 120 parliamentarians to end infectious diseases as a global health threat, organise this Live Discussion to exchange views on how policymaking related to COVID-19's consequences can include a social inclusion dimension.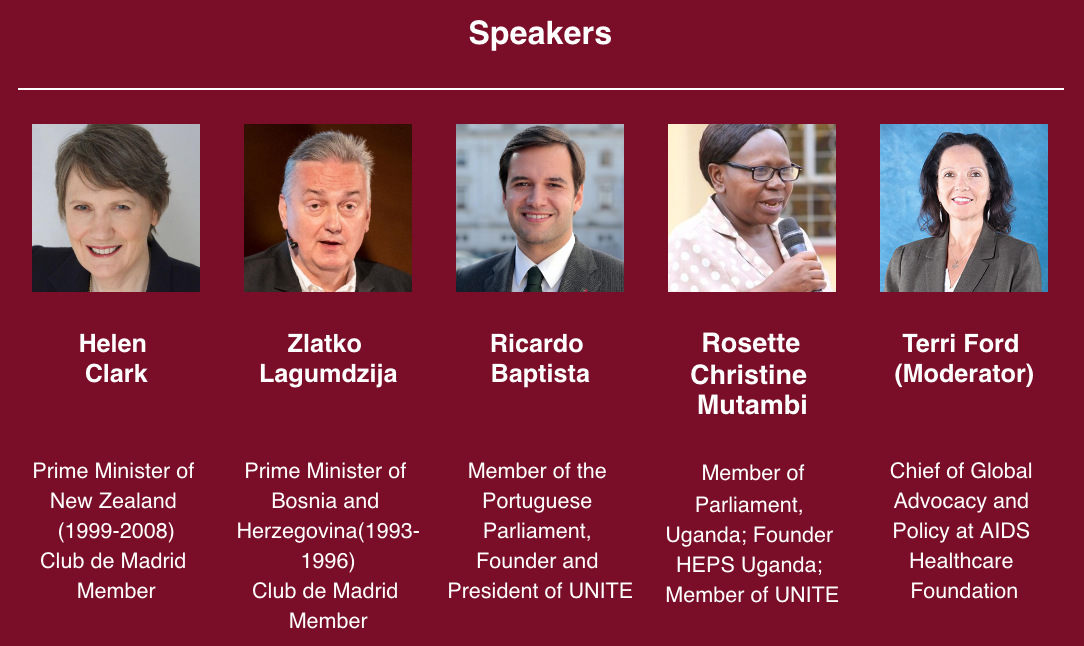 Related Program