Access content in English below
La crisis del COVID-19 afecta desproporcionadamente a los colectivos más vulnerables, entre ellos a las personas migrantes. ¿Cómo afectará la pandemia a los flujos de migración que se están produciendo en América Latina?
La respuesta regional de organizaciones de desarrollo, gobiernos y sociedad civil responde en gran medida a un espíritu de solidaridad y apertura hacia los migrantes. Sin embargo, las crecientes brechas sociales, unos sistemas sanitarios, educativos y de protección social precarios -todos ellos agravados por el COVID-19- reclaman un compromiso real con estas poblaciones y un debate sobre la gestión migratoria.
Mediante esta sesión, World Leadership Alliance-Club de Madrid y el Instituto Nacional de Migración de República Dominicana, examinarán buenas prácticas en materia de políticas públicas basadas en los derechos con el fin de obtener recomendaciones para la inclusión social de las comunidades más vulnerables en América Latina.
Acompáñenos en esta sesión "Movilidad en tiempos de crisis: la pandemia del COVID-19 como oportunidad para repensar las migraciones en América Latina".
Miércoles 29 Julio, 11:00 EDT / 17:00 CET.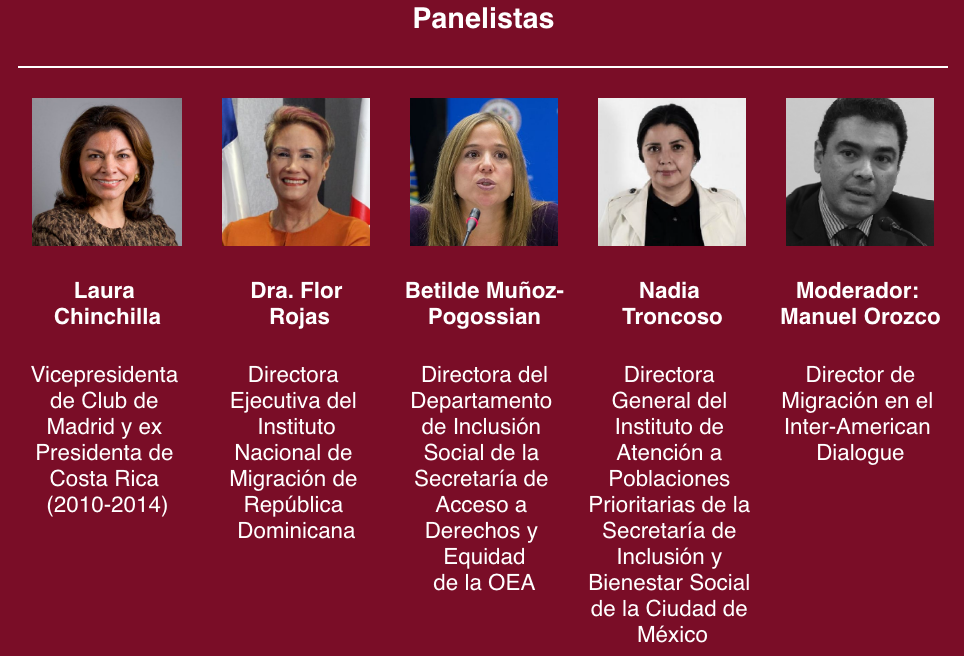 Mobility in times of crisis: The COVID-19 pandemic as an opportunity to rethink migration in Central America and the Caribbean
The COVID-19 crisis disproportionately affects the most vulnerable groups, among them migrants. ¿How will the pandemic affect Latin America's migration flows?
Development organizations, governments and civil society have reacted to a large degree with a spirit of solidarity and openness to migrants. Nevertheless, deepening inequalities, precarious health and education systems, and dysfunctional social protection -all of it aggravated due to COVID-19- are pressing issues that require a renewed compromise with populations and a debate on migration management.

With this session, World Leadership Alliance-Club de Madrid and the National Migration Institute of the Dominican Republic will examine good practices in migration policies based on rights to offer recommendations for the social inclusion of vulnerable communities in Central America and the Caribbean.

Related Members
Related Program