Several Members of World Leadership Alliance-Club de Madrid (WLA-CdM) spoke at the Raisina Dialogue 2020 held in New Delhi, thus strengthening the collaboration with this multilateral conference committed to addressing the most challenging issues facing the global community.
In this forum organized by the Observer Research Foundation and supported by the Indian Ministry of Foreign Affairs, WLA-CdM Members spoke on issues like climate change, sustainable development, current growth models, clean air and technology, emphasizing how Shared Societies, a term coined by WLA-CdM, which also names its longest-living project, offers practices and policies to advance in all these fronts. 
Carl Bildt, the former PM of Sweden, spoke on current technological conflicts, the outcome of which, he thinks, will shape the future. Find below some interventions by other Members:
–Helen Clark, on sustainable development, climate change and clean air
–Han Seung-soo, on green growth and the role of leadership in sustainable development
–Helen Clark also spoke on female leadership at a panel and a Facebook Live Session
The American and Chinese approaches to technology will not work long-term
Historically, those that have the technology, decide the rules, Carl Bildt believes. To support this idea, the former Prime Minister of Sweden, who is a WLA-CdM Member (though he was attending the Raisina Dialogues on a personal capacity), invited the audience to think about the industrial age. Those that had the technology, set the rules of that particular age. "What made the Brits rule the world? They had the steam engine", he said.
At the moment, the former PM of Sweden sees a technological "war" between America and China. They both have their own models. The Chinese built the Great Firewall, control everything inside, and then expand. Americans try to block the Chinese. "I don't think these approaches are going the work long-time", said Bildt in the Raisina Dialogues.
States seeking to influence the technological camp should aspire to do their digital transformation better than others. PM Bildt said he was impressed about India's digitalisation efforts, which have placed emphasis in affordability and accessibility. "Where the world's greatest democracy moves at the beginning of the digital age will shape a lot of that techno-conflict that we see emerging about the Chinese and the Americans. If it goes astray, it will be detrimental", he added.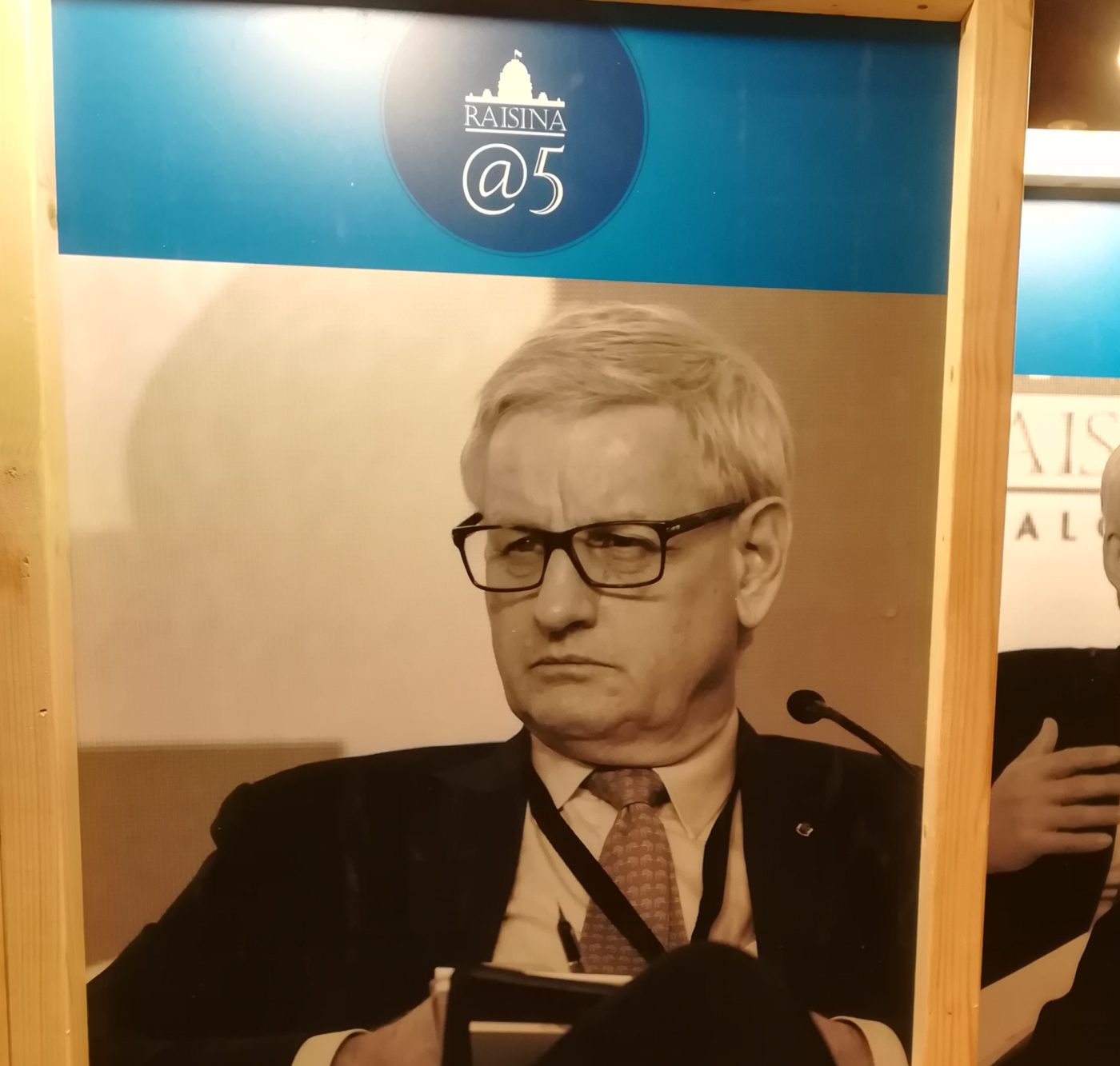 Contrary to the past, when technological progress was fuelled by the steam or combustion engine, digital transformation needs brainpower. "You need brains. You need talent. Societies that get freedom for that talent (freedom of entrepreneurship and rules of the game), science, education… Those things don't depend on natural resources", Bildt said. 
Related Members
Related Program